Former Pres. George H.W. Bush Official Witness at Same Sex Wedding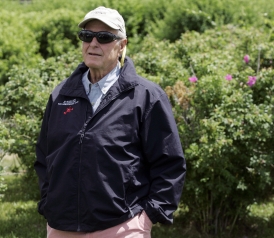 Former President George H.W. Bush served as an official witness to a same sex wedding ceremony on Saturday in Kennebunkport, Maine. Bush, along with his wife Barbara, participated in the wedding of Bonnie Clement and Helen Thorgalsen, who, a Bush spokesman said, are friends of the family.
TODAY IN SLATE
Foreigners
More Than Scottish Pride
Scotland's referendum isn't about nationalism. It's about a system that failed, and a new generation looking to take a chance on itself.