Former Pres. George H.W. Bush Official Witness at Same Sex Wedding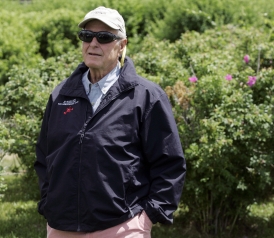 Former President George H.W. Bush served as an official witness to a same sex wedding ceremony on Saturday in Kennebunkport, Maine. Bush, along with his wife Barbara, participated in the wedding of Bonnie Clement and Helen Thorgalsen, who, a Bush spokesman said, are friends of the family.
TODAY IN SLATE
Sports Nut
Grandmaster Clash
One of the most amazing feats in chess history just happened, and no one noticed.
The Extraordinary Amicus Brief That Attempts to Explain the Wu-Tang Clan to the Supreme Court Justices