Ex-FBI Agent Pleads Guilty To Terror Plot AP Leak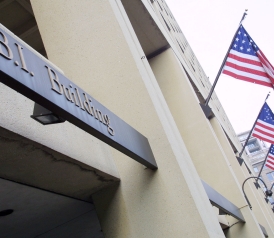 A former FBI agent pleaded guilty to leaking classified information to the Associated Press about a foiled al Qaeda airline-bombing plot last year, Justice Department officials said on Monday.
In documents filed in federal court, former FBI agent Donald Sachtleben said he provided information to an AP reporter about the planned suicide bomb attack on an airline by the Yemen-based terrorist group al Qaeda in the Arabian Peninsula, and the recovery of a bomb in connection to the case, the Washington Post reports.
The information provided by Sachtleben was published by the Associated Press on May 7, 2012, prompting one of the most aggressive leak investigations ever seen, according to CBS News. "The court filings don't directly identify the reporter or the news outlet, but they refer to an Associated Press report on the plot," according to POLITICO.
In a separate investigation, Sachtleben has already agreed to plead guilty to charges of possessing and distributing child pornography. The plea agreements, CBS News reports, call for Sachtleben to be sentenced to nearly 12 years in prison, including a 43-month prison term for the national security offenses along with a 97-month term for the child pornography charges.
In a written statement, Sachtleben apologized for his actions, saying "I never intended harm to the United States or to any individuals, I do not make excuses for myself. I understand and accept that today's filings start the process of paying the full consequences of my misconduct, and I know that the justice system I once served so proudly will have its say."