Dubai Pardons Woman Sentenced to Prison After Telling Police She Was Raped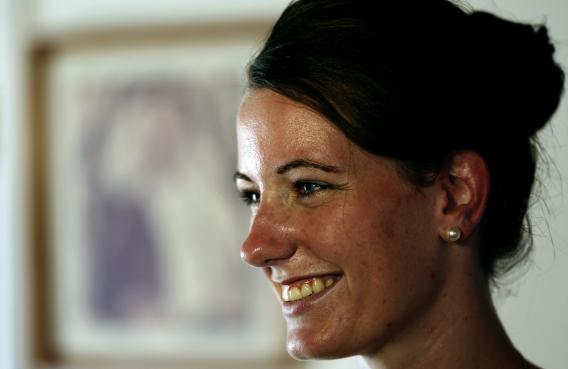 A Norwegian woman at the center of a Dubai rape claim dispute said Sunday that officials have dropped her 16-month sentence for having sex outside marriage and she is free to leave the country. "I am very, very happy," Marte Deborah Dalelv told The Associated Press. "I am overjoyed." ...
[Norwegian Foreign Minister] Barth Eide told the Norwegian news agency NTB that international media attention and Norway's diplomatic measures helped Dalelv, who was free on appeal with her next court hearing scheduled for early September. Norway also reminded the United Arab Emirates of obligations under U.N. accords to seriously investigate claims of violence against women.

For those unfamiliar with the back story, Dalelv was sentenced to prison time in Dubai after she reported she was raped. The charge? Having sex outside of marriage, drinking alcohol and perjury, according to the BBC. The 24-year-old interior designer has lived in Qatar since 2011 and was on a business trip to Dubai in March when she claims a co-worker raped her. She reportedly ran to the hotel lobby and asked the staff to call the police. They asked her if she was sure she wanted to involve the police. "Of course I want to call the police," Dalelv said, according to the account she provided to the AP. "That is the natural reaction where I am from." She first went public with her story last week.

As my colleague Daniel Politi explained on Saturday, Dalelv's alleged attacker reportedly received his own 13-month sentence—athough not for rape but instead, like Dalelv, for having extra-marital sex and drinking alcohol. It's unclear whether he too will be pardoned. For her part, Dalev says she plans to leave the UAE soon, although she first plans to "thank some very special people," including those at a Norwegian-linked aid center where she had been staying.

Of course, this isn't the first time Westerners have been surprised to discover that Dubai isn't necessarily as cosmopolitan as it's often portrayed. In 2010, a British couple was put behind bars for a month after they kissed in public. It also doesn't take a leap of imagination to guess what Dalelv's most likely fate would have been if she were a local woman who found herself in a similar situation but without the international attention.