Trayvon's Parents Speak of Their "Shock, Disgust" With Zimmerman Verdict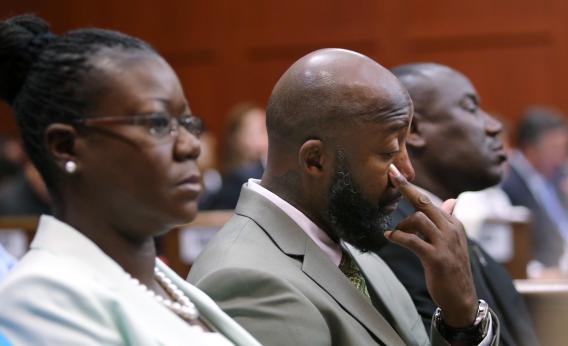 Tracy Martin and Sybrina Fulton spoke publicly this morning for the first time since George Zimmerman was found not guilty of murdering their son, Trayvon Martin. The couple didn't really make any specific news in their sit-downs with CBS News' This Morning and ABC News' Good Morning America, but their shock over the verdict and their grief over their son's death was clear. Here's video of both interviews.

Update: And one more morning hit I missed, Martin and Fulton on NBC's Today.