Malala Yousafzai Celebrated Her 16th Birthday by Giving an Incredible Speech at the U.N.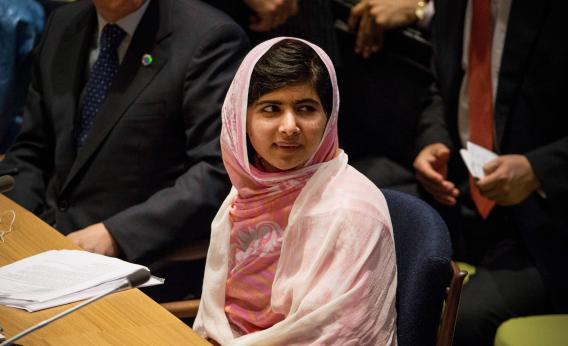 Malala Yousafzai, the Pakistani teenager who was shot and nearly killed by Taliban fighters for advocating that all girls should have the right to go to school, spoke this morning at the U.N. Youth Assembly in New York City on what was dubbed "Malala Day." Simply reading the transcript of her remarks don't do them justice—so here's the full video. Stick with it, it's worth it. Keep in mind that today is her 16th birthday, and that these are her first formal public remarks.

TODAY IN SLATE
Politics
Blacks Don't Have a Corporal Punishment Problem
Americans do. But when blacks exhibit the same behaviors as others, it becomes part of a greater black pathology.
Lifetime Didn't Think the Steubenville Rape Case Was Dramatic Enough
So they added a little self-immolation.