Mass. Police Release Aerial Photos Showing Bombing Suspect Hiding in Watertown Boat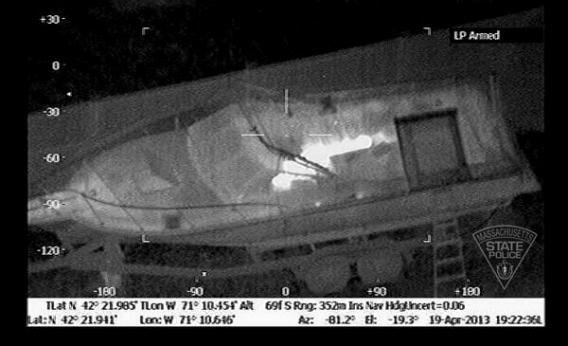 We already knew a helicopter equipped with a thermal imager was key to apprehending the second Boston Marathon bombing suspect, Dzhokhar Tsarnaev Friday night. On Saturday afternoon, Massachusetts State Police released five photos showing Tsarnaev hiding in a boat in Watertown, where he was eventually captured. The helicopter used thermal imaging to confirm there was someone hiding under a tarp.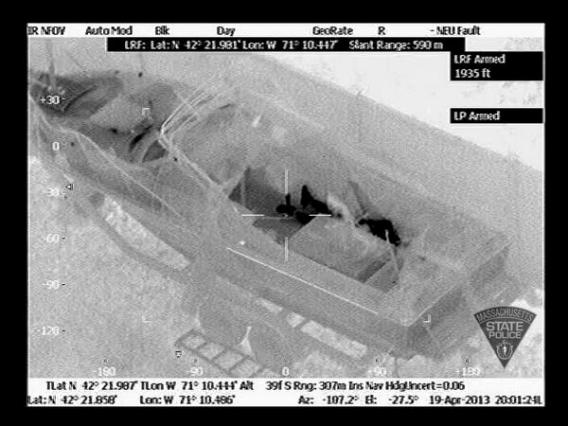 "We have a FLIR (forward looking infrared device) on that helicopter. It picked up the heat signal of that individual," Massachusetts State Police Col. Timothy Alben said Friday night
The photos also show how police used an armored vehicle to lift the tarp off the boat.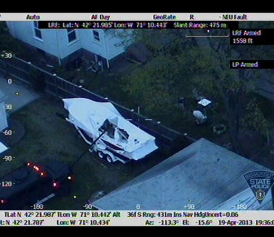 Take a look at the rest of the photos after the jump: