What 20,000 Pages of Inappropriate Emails Look Like
We stacked up 40 reams of office paper each containing 500 sheets. To provide a point of comparison, we stood them beside Slate's tallest staffer—Executive Editor Josh Levin, who is 6 feet 5 inches tall—as well as one of Slate's shorter editors, Katy Waldman, who is 5 feet 3 inches tall. The tower reached just to the level of Levin's hairline, a height of 6 feet and 4 inches.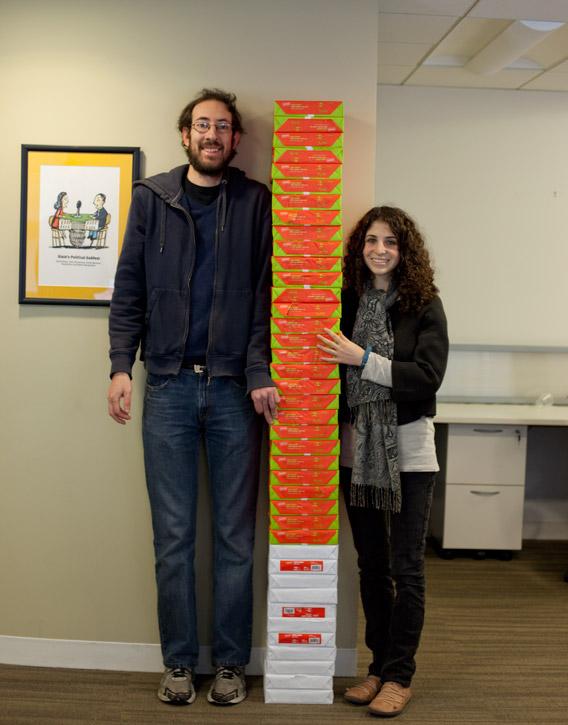 TODAY IN SLATE
Politics
The Democrats' War at Home
How can the president's party defend itself from the president's foreign policy blunders?