What 20,000 Pages of Inappropriate Emails Look Like
We stacked up 40 reams of office paper each containing 500 sheets. To provide a point of comparison, we stood them beside Slate's tallest staffer—Executive Editor Josh Levin, who is 6 feet 5 inches tall—as well as one of Slate's shorter editors, Katy Waldman, who is 5 feet 3 inches tall. The tower reached just to the level of Levin's hairline, a height of 6 feet and 4 inches.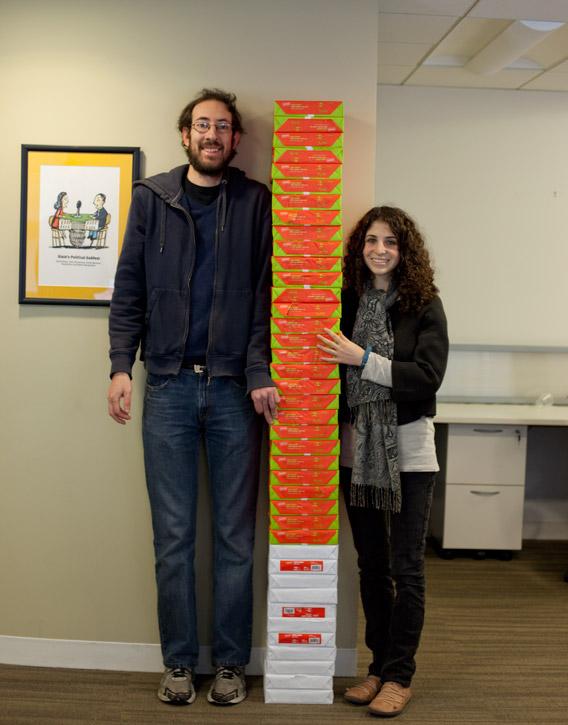 TODAY IN SLATE
The Extraordinary Amicus Brief That Attempts to Explain the Wu-Tang Clan to the Supreme Court Justices
The Human Need to Find Connections in Everything
It's the source of creativity and delusions. It can harm us more than it helps us.