Would Going to Work Be More Bearable If Your Cubicle Looked Like a Treehouse?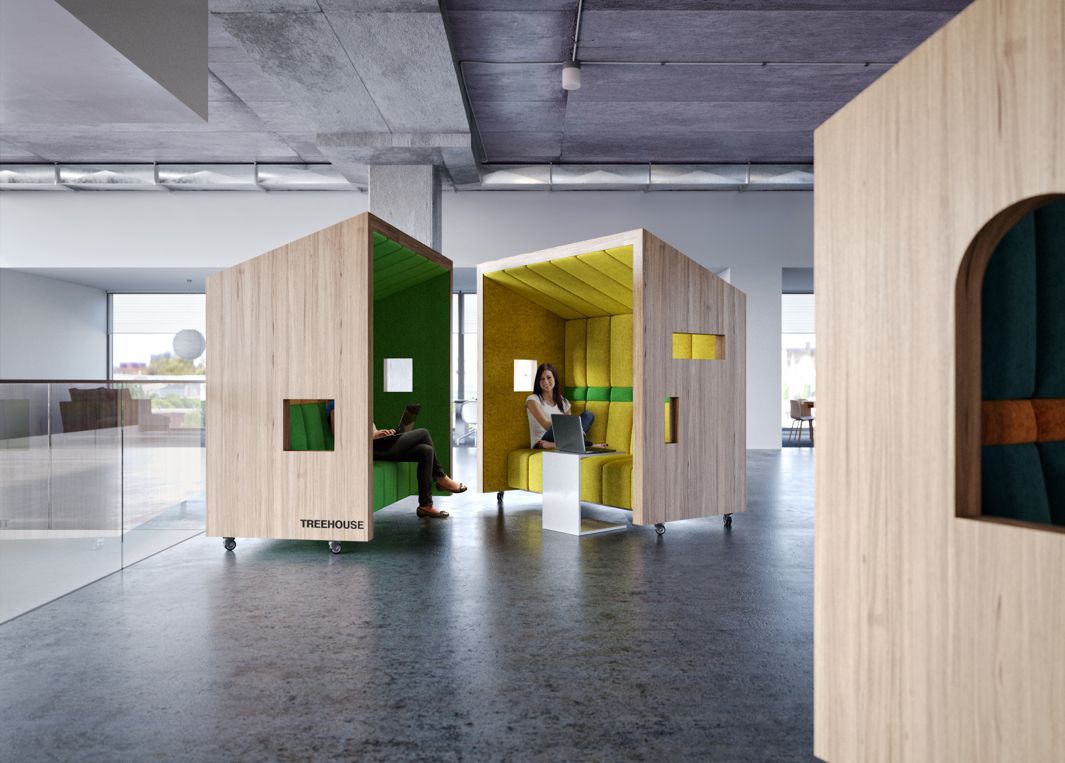 Singapore-based architect and designer Dymitr Malcew has created a series of treehouse-inspired modular office pods that provide the same benefits as the other semiprivate work pods, offering respite from distracting views, noise, and abundant light of the modern open-plan office or co-working space. The design has a work-as-play vibe that's in keeping with the 21st-century office aesthetic—and would also make a splendid reading nook or Web-surfing oasis in a giant loft space for those with too much real estate on their hands.
Treehouse 2 is an update of an earlier design called Break-Out Furniture from Malcew that had two open sides instead of just one.
Treehouse 2 pods have thick padding for sound insulation, little windows, and sloping roofs that form a gabled structure when pushed together, though it looks both a bit claustrophobic as well as a smidge too intimate for your average meeting among co-workers.
As open-plan loft-like living and office space design continues to become the norm and our home and work lives continue to blur, maybe what every modern loft-dwelling office worker needs is a treehouse pod of one's own.