Build Your Own Bar, Table, or Even a House With These Oversized Lego-Inspired Bricks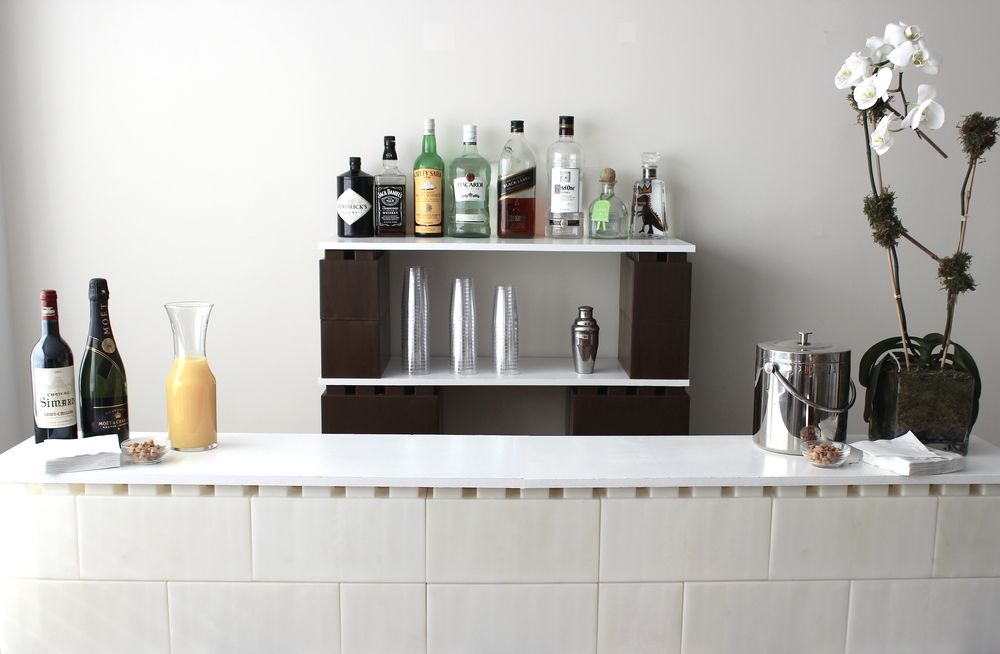 "I hope that EverBlock opens up opportunities for designers and inventors, both professionals and individuals and provides the basis for new types of innovation and creation," EverBlock founder and CEO Arnon Rosan writes on his website.
EverBlock bricks include interlocking 12-inch, 6-inch, and 3-inch blocks and a foot-long finishing cap in a variety of colors. Made from a chemical- and weather-resistant rigid polypropelyne co-polymer, the bricks can be cleaned with standard cleaning solutions, and outdoor structures can be pressure-washed.
While no glue is necessary to assemble the pieces, which can be disassembled and reassembled at will, the company offers connector clips, hanging clips, and reinforcement rods as well as metal base plates and feet for more demanding structures, as well as design services and a virtual 3-D builder on its website to help novice builders tackle the inevitable challenges of making the life-sized building bricks into sound structures for everyday use.