The Trippiest Wes Anderson Supercut You'll Ever See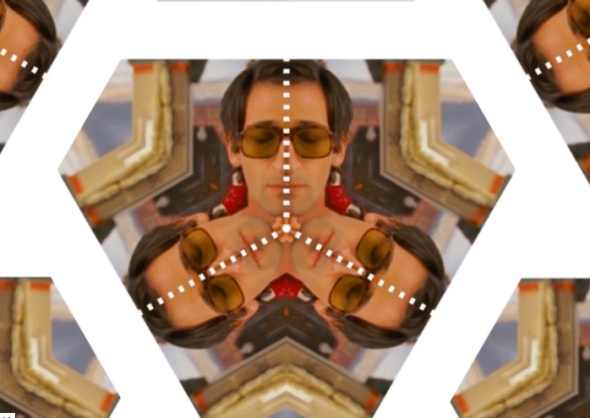 First Korean filmmaker Kogonada dissected director Wes Anderson's use of symmetry in the short film Centered, drawing dotted white lines down the middle of a supercut of film clip frames to prove his point.
Next came filmmaker Megan Devaney's video tribute to Kogonada's video, Mirrored, in which she used mirrors to amplify the symmetry to greater effect:
And now videographer Luis Enrique Rayas has built on both those videos by creating a kaleidoscopic riff on Wes Anderson's oeuvre in which the faces of key characters and familiar backdrops split, meld, and fold in on themselves.
Advertisement

"Why not take Wes Anderson's centered compositions to the extreme?" Rayas writes on his website, "Putting together more mirrors and creating a kaleidoscope ... I put myself to work remixing the original video, and I created this kaleidoscope in the form of a hive. A few of the compositions remain fascinating—there is no doubt that Wes Anderson's meticulousness bears great fruit."
TODAY IN SLATE
Politics
The Democrats' War at Home
How can the president's party defend itself from the president's foreign policy blunders?