Here's the Article Where a Writer Said Ellen Page Was Dressed "Like a Massive Man"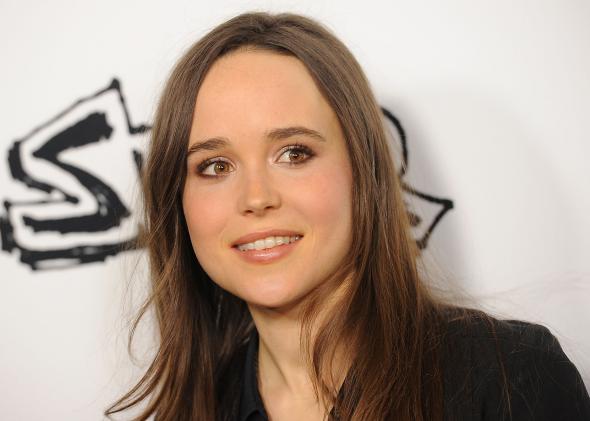 I try not to read gossip as a rule, but the other day a website ran an article with a picture of me wearing sweatpants on the way to the gym. And the writer asked, "Why does [this] petite beauty insist upon dressing like a massive man?"
Page's response: "Because I like to be comfortable." She followed that unimpeachable sentiment by adding, "There are pervasive stereotypes about masculinity and femininity that define how we're all supposed to act, dress and speak. And they serve no one."

The article Page was referring to appeared on the E! Online website. The headline: "Hot Mess Alert Again! Ellen Page Rolls Her Hobo Style Into 2014."
Not only did we write a whole post about Ellen Page dressing way too much like a street-sleeper, but we followed up with a piece begging her to undergo a Style 180 in 2014. And now, this. We're starting to wonder if the former Juno star is actually homeless... Obviously that's not the case, but then why does the petite beauty insist upon dressing like a massive man? If this is some attempt at going incognito, it's not working. And if things are so bad on the film front that she's resorting to Salvation Army style, please tell us how we can help. We'll make calls! Hell, we'll write scripts!
But nothing on the Internet ever disappears completely. The full text of the E! story has been preserved on a LiveJournal site called "Oh No They Didn't." (Motto: "The celebrities are disposable. The gossip is priceless.") You can read the remaining two paragraphs of the E! story there, under the brand new headline "Ellen Page due to give birth any day now …"
Among the highlights: the claim that Page's "sneaks belong on a skateboard" and the helpful offer to "start dropping clothes off at her agent's office, with detailed 'how to wear' instructions."