Map of the World's Most Popular Websites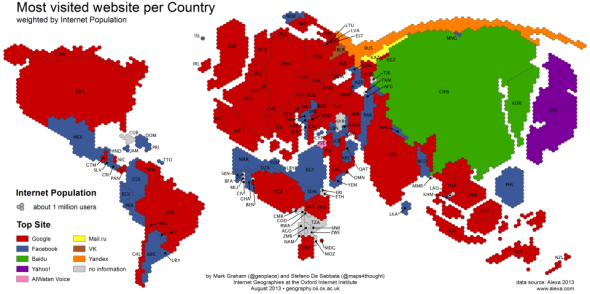 Google dominates the developed world, but the developing world is very scattered between Google countries and Facebook countries. It looks a little like a map of cold war proxy wars. But the real cold war is between the Google zone and then the vast Chinese market which is dominated by a local company that's friendlier to Chinese censorship efforts. When Farhad Manjoo and I did our Apple/Google war games, this was a key point—Google seems ubiquitous and fully necessary, and then you realize there's a whole giant country where there basically is no Google.

TODAY IN SLATE
Foreigners
More Than Scottish Pride
Scotland's referendum isn't about nationalism. It's about a system that failed, and a new generation looking to take a chance on itself.