Can Maryland Fuel Itself With Chicken Waste?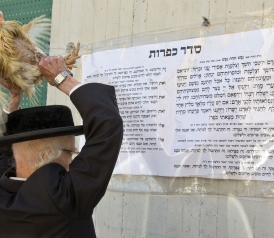 The state of Maryland is featuring a tough Democratic primary for governor that pits the incumbent Lieutenant Governor against the incumbent Attorney General. The bulk of the state's party leaders have lined up behind the LG, but Attorney General Douglas Gansler is trying to turn lemons into lemonade, by positioning himself as the outsider and reformer.
What's more, according to the Washington Post's John Wagner, he's out there talking about the big issues:
In his "Building Our Best Maryland" forums, Gansler has put forward steps to bolster manufacturing, make government more transparent, reduce domestic violence, help seniors, ease the transition of former prisoners back into society and turn chicken waste into an alternate energy source.
Advertisement

TODAY IN SLATE
Politics
Blacks Don't Have a Corporal Punishment Problem
Americans do. But when blacks exhibit the same behaviors as others, it becomes part of a greater black pathology.
Lifetime Didn't Think the Steubenville Rape Case Was Dramatic Enough
So they added a little self-immolation.