The Shape of Vans To Come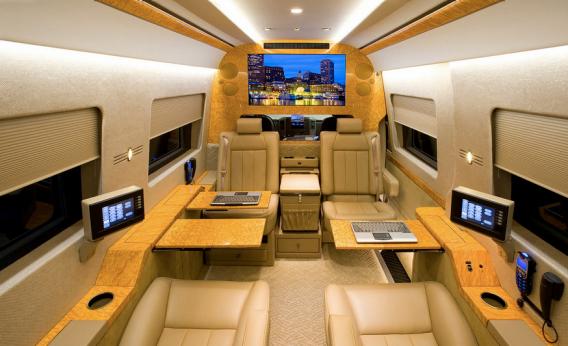 Via Peter Cohen come the stylings of Becker Auto Design's ultra-luxury conversion vans that they dub "jetvans" by way of analogy to private jets.
I sometimes ponder the prospect of growing income inequality and wonder what it is that rich people will spend it on. These vehicles that apparently sell for $400,000 seem like one very real possibility. Especially if you imagine combining this kind of technology with the computer-piloted car capabilities Google and others are currently working on, then this could well be the future.