Amazon Acquires Warehouse Robot Firm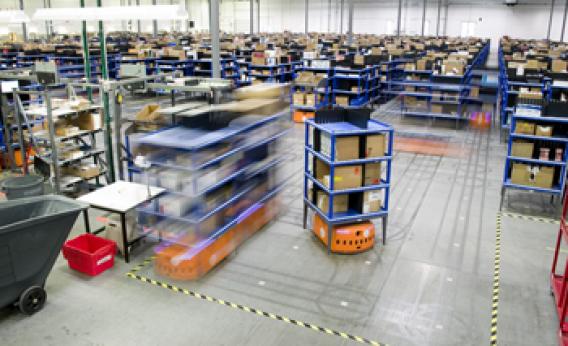 Kiva's technology is already used by Gap, Crate & Barrel, Staples, and Walgreens and Amazon says existing customers will continue to get service. Kiva's robots don't make human warehouse work unnecessary, but they do reduce the need for this particularly arduous form of human labor. You can see the video here. Along with taking criticism in the press for poor working conditions, Amazon is under pressure in the investment community about the fact that its workforce has been growing faster than its revenues and profit margins have shrunk to razor-thin levels. Finding a way to dramatically increase distribution productivity would do an enormous amount to turn things around.

TODAY IN SLATE
Medical Examiner
Here's Where We Stand With Ebola
Even experienced international disaster responders are shocked at how bad it's gotten.