Why People Are Excited About Retail Health Clinics In One Simple Chart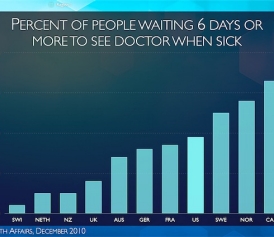 A lot of health care professionals in the United States seem to me to be slightly in denial about the level of service they're providing. Somehow we have the most expensive health care system in the world, with the highest paid doctors, and yet it's strangely difficult to actually get an appointment to see one.

TODAY IN SLATE
Foreigners
More Than Scottish Pride
Scotland's referendum isn't about nationalism. It's about a system that failed, and a new generation looking to take a chance on itself.