Future Tense Event: Watch The Perfect Storm With NOAA Administrator Kathryn Sullivan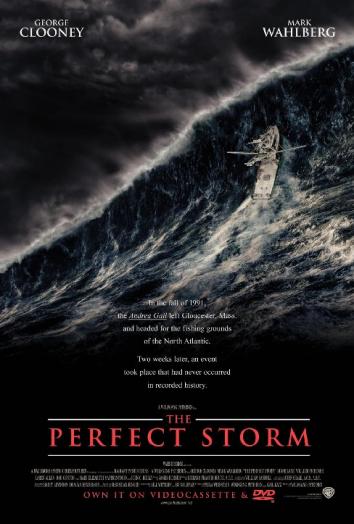 Based on a book by Sebastian Junger, The Perfect Storm follows the crew of a fishing boat who braves devastating weather conditions in an effort to make it home. Nominated for two Academy Awards, it is a story of hubris and heroism on the high seas, one that provides a stirring reminder of the power of the ocean.

Future Tense will be screening The Perfect Storm on Tuesday, July 28, at 6:30 p.m. at Washington, D.C.'s Landmark E Street Cinema at 555 11th Street NW. Our host for the evening will be Dr. Kathryn Sullivan, under secretary of commerce for oceans and atmosphere, National Oceanic and Atmospheric Administration administrator, and former astronaut. Dr. Sullivan's research has encompassed biological, oceanographic, and climatological topics.

This is an installment of Future Tense's "My Favorite Movie" series. If you would like to attend, RSVP to futuretensedc@gmail.com with your name, email address, and any affiliation you'd like to share. You may RSVP for yourself and up to one guest, and please include your guest's name in your response. Seating is limited, so email now to get in on this opportunity to see The Perfect Storm in theaters.
Future Tense is a partnership of Slate, New America, and Arizona State University.