Netizen Report: China Continues to Crack Down on Virtual Private Networks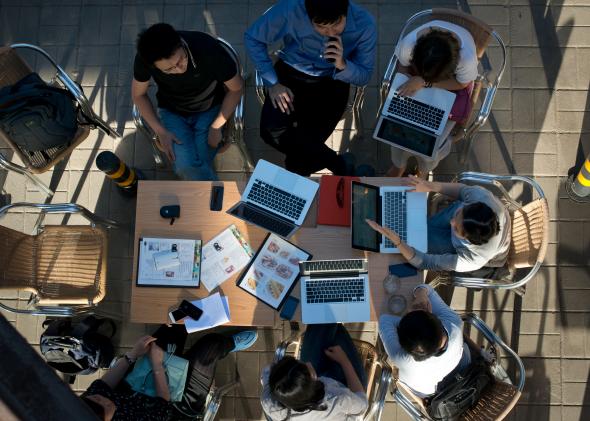 Global Voices Advocacy's Netizen Report offers an international snapshot of challenges, victories, and emerging trends in Internet rights around the world. This week's report begins in China, where the government has continued its crackdown on the use of virtual private networks by blocking Avast.com, a free anti-virus and anti-spyware protection software for Windows, Android, and Mac users. According to technology blogger William Long, the block is linked to the site's SecureLine VPN service. In addition, Chinese companies including Alibaba, Tencent, Baidu, and Weibo deleted more than 60,000 accounts for reasons as varied as "being misleading, rumor mongering, links to terrorism, or involving violence, pornography and other violations."
Quartz reports that for unclear reasons, when Chinese users attempt to navigate to sites banned by the Great Firewall, they are sometimes being directed to seemingly random sites, a hacking technique known as DNS poisoning. Normally, such requests are routed to nonexistent IP addresses.
A new trial for a Saudi blogger?
Saudi Arabia's criminal court may attempt retrying blogger Raif Badawi for apostasy charges, which carry the death sentence. Badawi has already been sentenced to 10 years in prison and 1,000 lashes for his criticism of Saudi clerics, although his lashes have been postponed since they were first administered. A judge previously threw out the apostasy charge in 2013, after Badawi clarified for the court that he is Muslim.
Eyes on Africa
In what has been dubbed South Africa's WikiLeaks, Al Jazeera and the Guardian published "The Spy Cables," a horde of documents painting Africa as the "El Dorado of espionage" and South Africa as a major hub for communications in the region. The documents, which date from 2006–2014, generally involve spying by or on Israel and Iran, with the CIA, the U.K.'s MI6, and others as supporting characters. Revelations include security weaknesses of the South African government and a partnership for satellite surveillance with Russia. Some have expressed concern about the consequences of the publication of the cables, which include the name of a potential North Korean asset who may now face torture or possibly death. Furthermore, Right2Know, a campaign launched in 2010 to oppose the proposed Protection of State Information Bill, worried that the humiliation stemming from the cables' publication could provide the momentum to finally pass the "Secrecy Bill," which could threaten whistleblowers and journalists with up to 25 years in prison for publishing "state secrets."
"Right to be forgotten" could head to the Southern Hemisphere
The Buenos Aires legislature is considering a city law similar to the European "right to be forgotten" ruling. The law would provide for the protection of personal data released by websites and search engines, with an exception for public persons in whom citizens have a "special interest." The law would require users to submit requests for harmful content to be removed, and companies would need to comply with such requests within five days.
Google Tehran HQ coming soon?
Google and other Internet companies may soon be able to set up offices in Iran, provided they respect the country's "cultural" rules, according to the Fars news agency. Sites such as Facebook, YouTube, and Twitter have been blocked intermittently in Iran since a series of protests surrounding the 2009 presidential election. Iran's Deputy Telecommunications and Information Technology Minister Nasrollah Jahangard said that American businesses may face problems operating in the country due to U.S. sanctions, but he claimed companies outside the United States have begun negotiations to enter the market.
Cool Things
Privacy and security researcher Runa Sandvik recounts how she used a Freedom of Information Act request to obtain records showing information that U.S. Customs collected about her (and the photographs taken of her) every time she entered the country during a four-year period.
Future Tense is a partnership of Slate, New America, and Arizona State University.