Boston Dynamics' Atlas Robot Is Trying to Be the Karate Kid, Crane Kick and All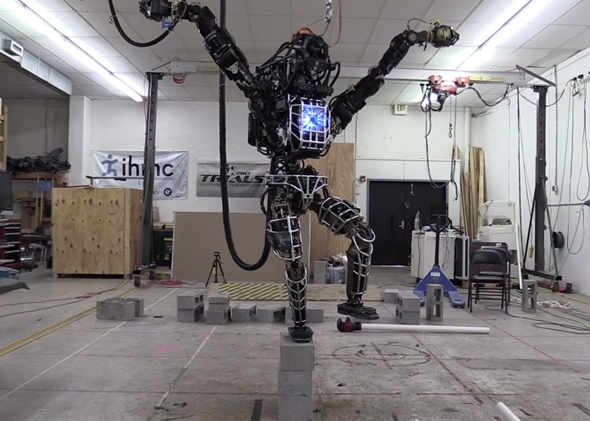 Atlas, which is also known as Ian, according to 9to5Google, is meant to have human capabilities that will allow it to someday replace people in dangerous situations like emergency response. It can walk on tough terrain, is strong enough to carry heavy equipment, and can even climb. The robot has 28 joints plus cameras and laser sensors that give it depth perception.
Atlas was originally presented in 2013, and Boston Dynamics has worked on a number of improvements since then. A major one on the bucket list is eventually giving Atlas an internal and portable source of power so it doesn't have to be plugged in. But for now, its balancing skills are pretty awesome.
Future Tense is a partnership of Slate, New America, and Arizona State University.