How Many People Do You Know Who Don't Own a Smartphone?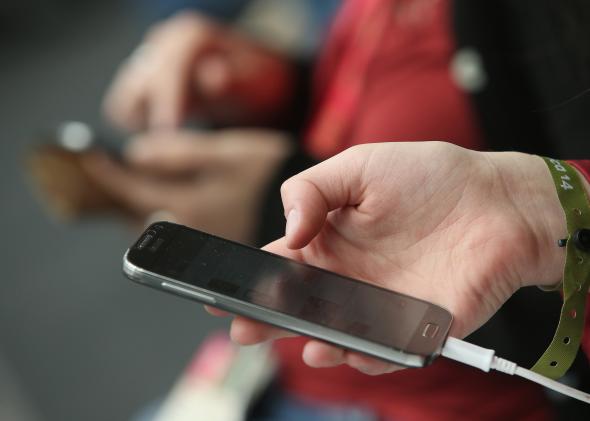 I got my first smartphone in January 2013, more than five years after the first iPhone hit the streets. Though I'm unquestionably a late adopter, I knew a bunch of people back then who'd yet to embrace the terrifying power of pocket-sized computing. Now, less than a year and a half later, I can think of only three relatives and close friends who don't have a smartphone.
According to the Pew Internet Project, 58 percent of American adults have a smartphone, though that number jumps to 83 percent for those between 18 and 29. Given where I live (Washington, D.C.) and what I do for a living (writing dumb stuff on the Internet), it's not surprising that I run in a more smartphone-friendly crowd. What about Slate readers as a whole? Scroll down and take our two-question, 10-second survey, and we'll display the results in real time.
Future Tense is a partnership of Slate, New America, and Arizona State University.