"Invisibility Cloak" Actually Just a Box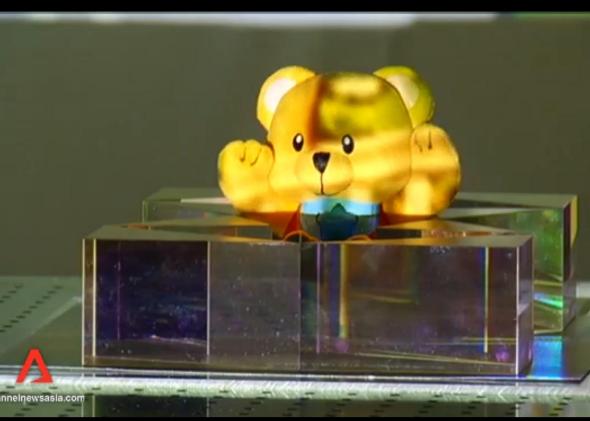 Researchers in Singapore have come up with a device that's being billed as a breakthrough in invisibility-cloak technology. Using a technique based on ray optics, the scientists built a device that can hide large objects from view by bending light around them. Their findings were published last month in Nature Communications, and they're now making the rounds on the Web.
It all sounds quite impressive, until you actually see the device—at which point it becomes difficult to resist joining science writer Ed Yong in his conclusion that it's… well, something less than you might have hoped.
That this "invisibility cloak" is utterly useless for all imaginable purposes should not come as a surprise to anyone who's been reading Future Tense. A bona fide, Harry Potter-style invisibility cloak is, in fact, practically impossible. And, unlike horseshoes and hand grenades, invisibility cloaks do not seem to be an arena in which "close" counts. Think of it this way: If there were a weird, light-bendy, prism-y thing in your line of sight, wouldn't that be about the first thing you'd notice and investigate?
But hey, if you really do believe that the device in the video below can make a teddy bear disappear, I may know a guy who's got a transmogrifier to sell you.
Future Tense is a partnership of Slate, New America, and Arizona State University.