Did the National Weather Service Sneak a Hidden Message Into This Forecast?
They're not complaining, exactly. But the forecast analysis below, which appears to have been published by the weather service's Anchorage office Friday morning, suggests they're not entirely thrilled with the situation, either.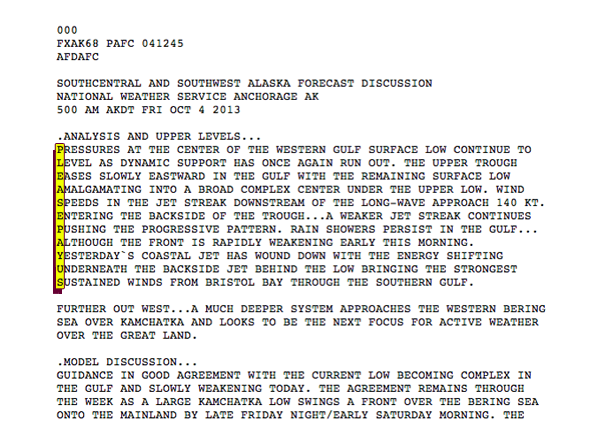 You can find the forecast online here. It's hard to know for sure that it's authentic—as the Washington Post's Capital Weather Gang points out, there's also a different version of the post going around that does not contain the acrostic. Regardless, it's a pretty clever way to remind the country that a lot of government employees are still working on our behalf even without the assurance of a paycheck.

Future Tense is a partnership of Slate, New America, and Arizona State University.