Just One Morning's Worth of Temptations
Yesterday I stayed home, so I didn't do my usual rounds. I went to the pharmacy to pick up a prescription and that brought me by a few places in my neighborhood, but I've seen them so many times I'm sort of immune now. Plus, I was already full of good food, so I wasn't tempted by much, until I got to the pharmacy, a place where one usually waits mere feet from the candy at checkout. It is my habit to peruse the candy and I perused, but I did not buy.
This morning I had an appointment and needed a couple things from a pharmacy. Here's what just one morning and one errand put into my path.
Upon entering pharmacy No. 1, CVS, here's what I see: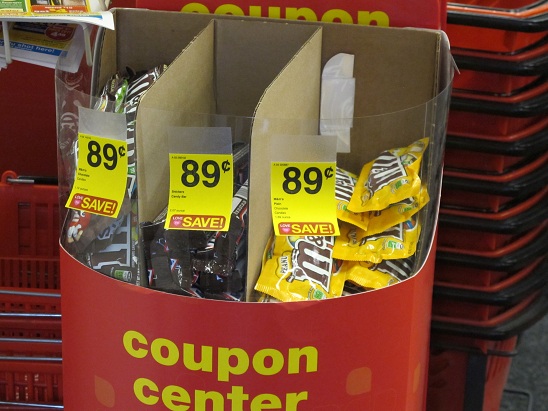 Then as I look for the proper aisle, I pass this one: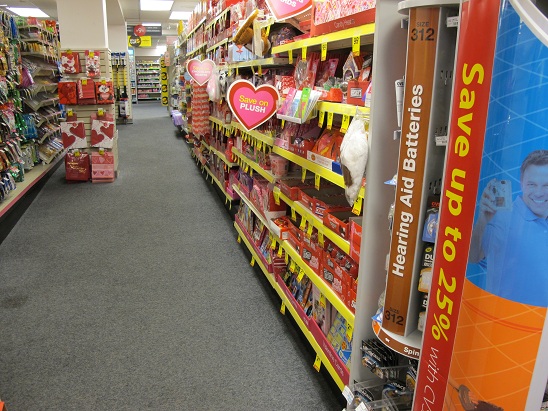 Yes, Valentine's Day is just three short weeks away! Here's the regular candy: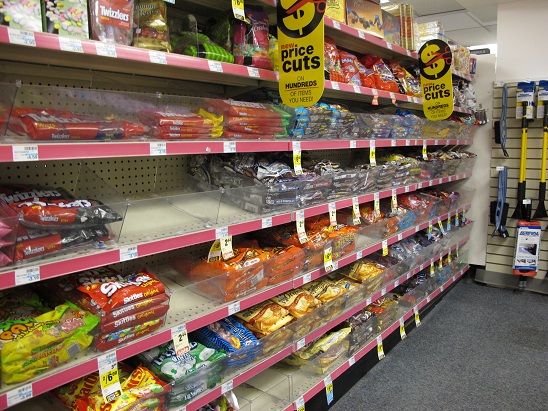 This pharmacy did not have what I as looking for (one item from the stationery department, and one from first aid), so I took my business to pharmacy No. 2: Duane Reade, but first, I walked by this lovely bakery: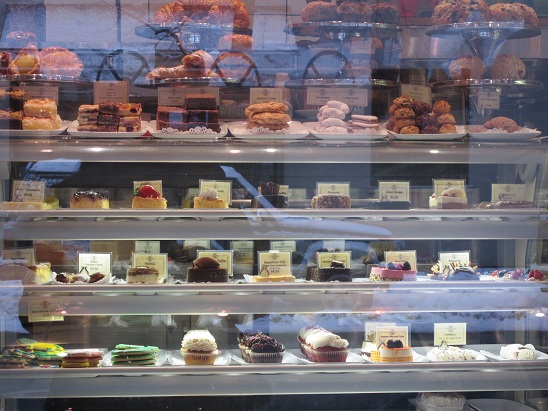 This place is across the street from my appointment. I've spent more money here than I care to discuss, and right on cue, when I came out of my appointment, I felt the urge. I didn't even go in today. This is the view from the street!
Duane Reade had the non-food items I was looking for. Here's my journey to the checkout. First, some chips and beer:
Then, my old friend, Swedish fish: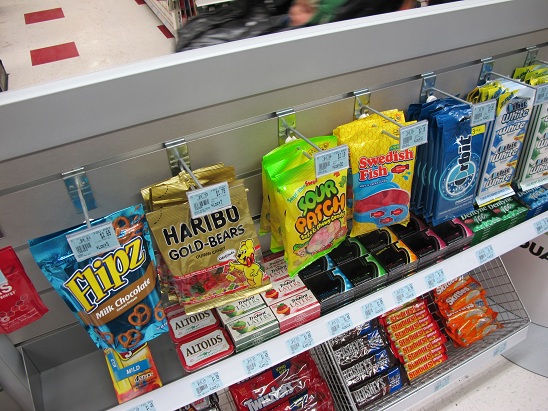 And at last, the candy at the checkout: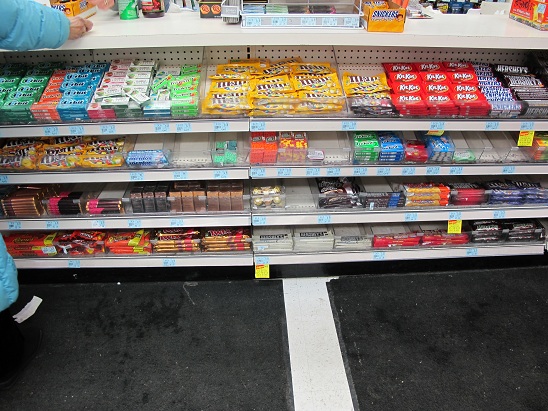 But that's not all. If you haven't had enough opportunities to buy junk, they also put more on the counter by the register. Snickers peanut butter only 99 cents!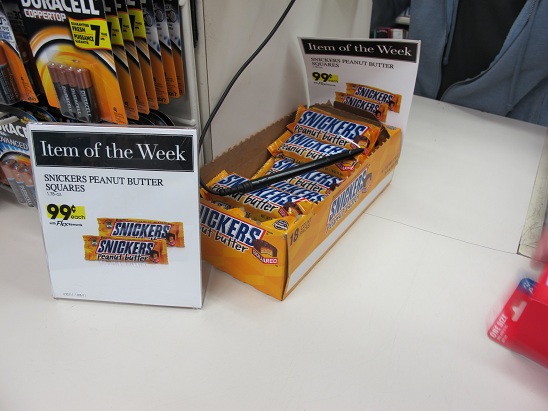 Or if cinnamon is more your taste: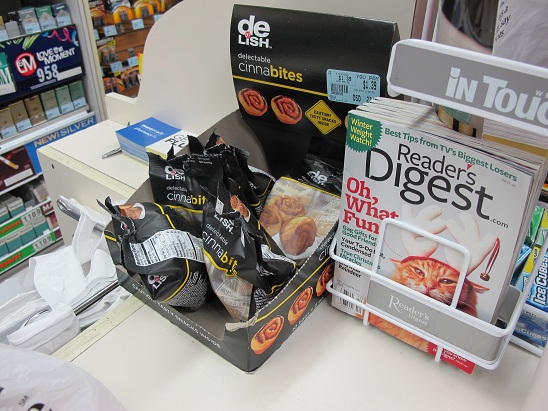 I'm sure the pharmacy in your neighborhood is no different.
Duane Reade actually had only one of the items I was seeking. I went to Staples to get the other. And what's in the same building as Staples? Why Starbucks, of course: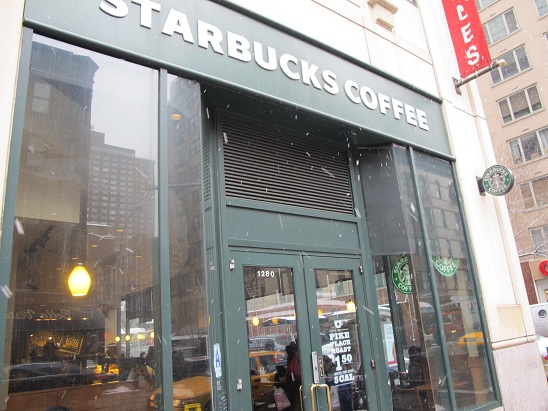 These are not even all of the temptations I saw within a 15-minute period this morning. Granted, I live in New York City, which is chock full of stuff, and I'm lucky to live here. But man, look at all of it!
But Eating Ninja Girl was good. She went back to her car and had a banana.