Jan. 24: What I Ate. Ding-Dong, the Frittata Is Dead. Plus: It's Butter!
Breakfast: Wanted eggs. Remembered I didn't have any. Sad. Remembered there was one more piece of frittata. Happy. Plus cantaloupe, coffee with milk, whole-wheat toast with butter (you heard me right) and jam.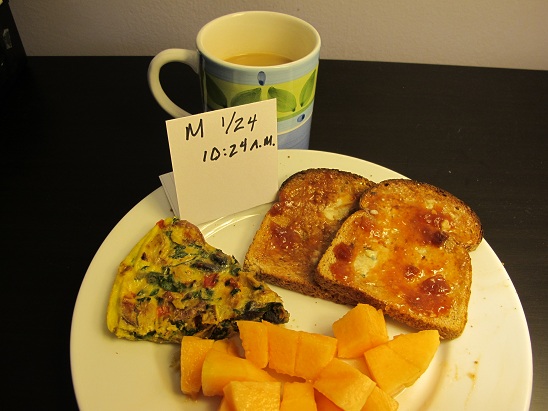 Lunch or a snack? I lost track. It's granola with cottage cheese. Bad combo. Fage is better. But now I'm out of both.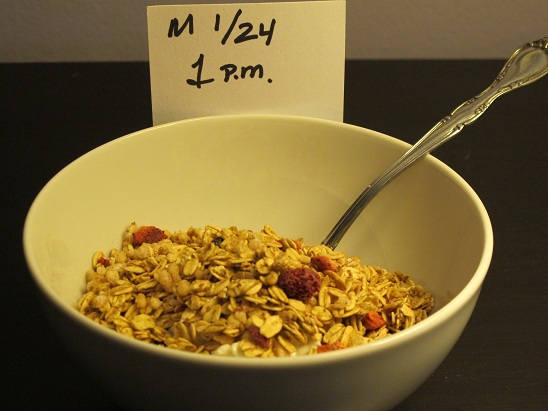 The next meal. I guess it's dinner. Split-pea soup, whole-wheat toast with melted provolone, and a tangerine. Gettin' my beans.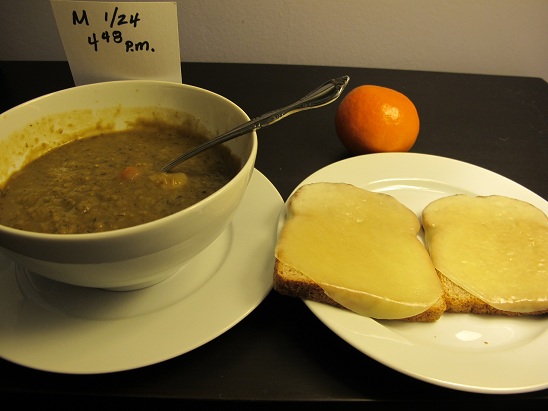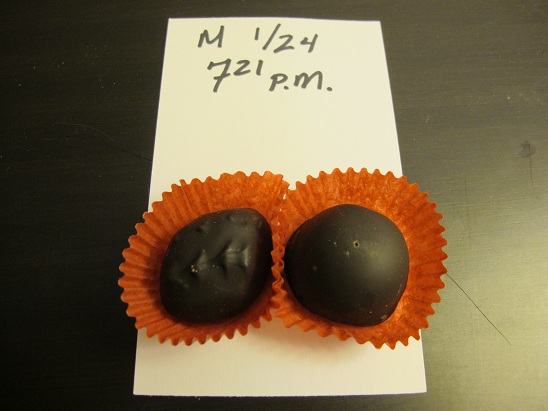 Snack: celery and peanut butter. I actually love this though I haven't had it for a while.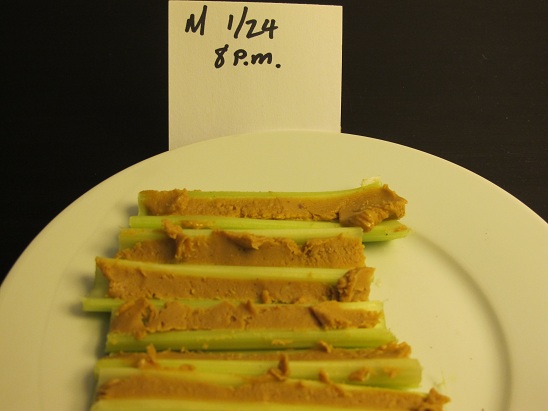 And that's the end of the celery. Time to shop.
Did I eat three meals? I guess so.