Jan. 15: What I Ate. It's Vegetables, I Tell You! Vegetables!
Well, I thought I was back to regular eating, but it still looks a little spare. Nonetheless, good stuff. Coffee with skim milk at 10. Cost: about 20 cents.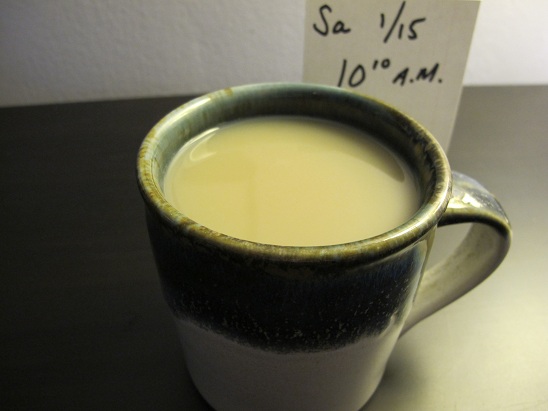 Oatmeal with raisins and skim milk at 11. Cost: $1.29.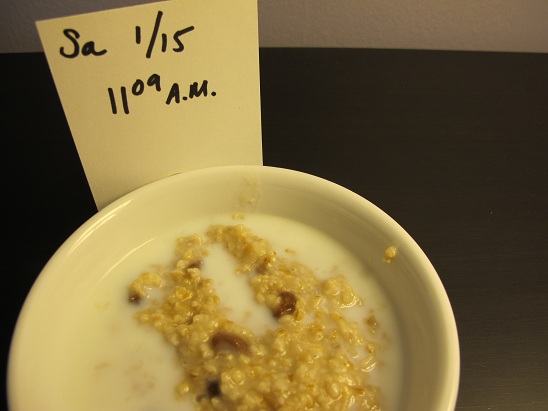 Cottage cheese and fruit at 1. (The pineapple is gone: boo-hoo. That's banana instead.) Cost: about $2.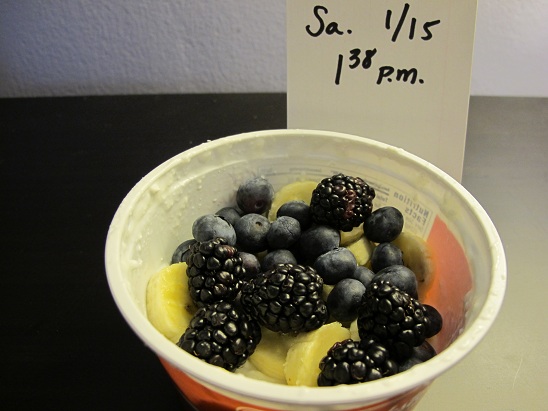 With some Tazo Zen green tea. Cost: 25 cents.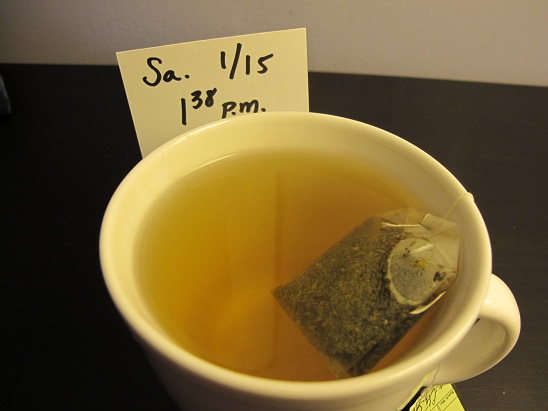 And finally, the meal you've all be waiting for: a giant salad with hummus and babaganoush. It's vegetables, I tell you! Vegetables! Cost: about $5.25.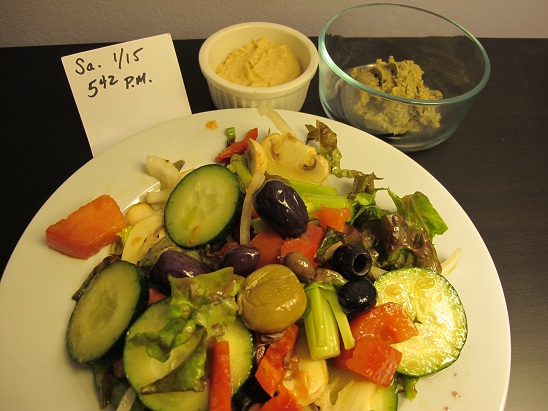 I ate early, but I'm pretty much full, so that might be it for today. Total cost: about $9.