Jan. 10: Today's Temptation
The e-mail from a co-worker arrived at 5:11 p.m.:
Re: banana nutella chocolate chip cake out on table in lounge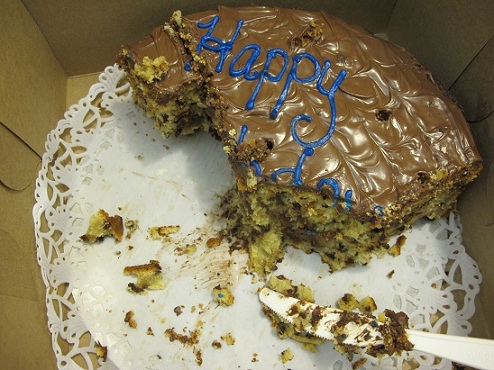 Yes, I went over to take a photo. Fortunately, I OD'd on Nutella when I first discovered it 20 years ago, and I'm still not over it.
But here's the obvious lesson of the day: Eating healthy foods protects you from craving less healthy ones. The banana part smelled good, but I was already full.