Analyzing the top news stories across the web
The Man Making Bill Gates Richer
Bill Gates is worth an astounding $81.6 billion and he keeps getting richer every year. His secret weapon is man you probably never heard of: Michael Larson. Gates hired Larson 20 years ago, when his net worth was a relatively paltry $5 billion, Anupreeta Das and Craig Karmin report in a profile on the notoriously secretive Larson at the Wall Street Journal. Larson runs Gates' personal investment company Cascade Investment LLC, funded solely by Gates.
Advertisement

At one time, Gates wealth depended solely on Microsoft. But for years he's been selling off his Microsoft stake. The common perception is that he's been using the proceeds from those sales directly for charity. That's not entirely how it works. Although Gates makes his own investments in tech, it is Larson, though Cascade, who has taken Gate's money and diversified it. Gates now has vast holdings in real estate and non-tech companies like the Canadian National Railway Co., AutoNation Inc., and Republic Services Inc. It is these vast holdings that helps fund the Gates' donations.
In February, Gates celebrated 20 years of this partnership by throwing a gala to honor Larson at his Seattle mansion, reports the WSJ. It was a rare occasion where the two men socialized with each other. Apparently, they aren't buddies and don't hang out much, sources told the Journal.
At the party, Gates told guests that he has "complete trust and faith" in Larson, meaning that means that Larson, invests Gates' money, buying and selling, with completely autonomy.
And he does it all under a cover of such ferocious secrecy that he's been nicknamed "the Gateskeeper."
Although publicly traded companies do reveal when Cascade has invested heavily in them, Larson has all sorts of tricks for keeping Cascade and Bill Gate's name out of other investments, sources told the Journal.
For instance, he makes employees sign confidentiality agreements which cover them even after they leave. He farms out more than $10 billion to up to 25 outside money managers. This helps him find new investment ideas, but it also helps cover the trail. When Cascade was part of an investment group that bought the Ritz-Carlton hotel in San Francisco, the publicist didn't even know Cascade, and Bill Gates, was among them.
He's also been known to fire up a limited Limited Liability Corporation to make real estate purchases, to keep Cascade's name off the deal and the deed.
He's so good at hiding the trail that most people don't know that Gates, through Cascade, owns a significant stake in the Four Seasons luxury-hotel chain.
And he's frugal with the bosses money, too. Apparently Cascade employees, of which there are about 100, are not allowed to stay at the Four Seasons when traveling on business, even if that business is on behalf of the Four Seasons. They must choose a lower-cost, less luxurious hotel.
"Melinda and I are free to pursue our vision of a healthier and better-educated world because of what Michael has done," Gates told guests at the party.
And ultimately, the money will go to charity. Bill and Melinda Gates have vowed to donate 95 percent of their wealth to their foundation, as part of Gate's Giving Pledge.
But until then, Larson is making it grow.
Why Urban Outfitters and Other Brands Troll Their Customers
Urban Outfitters is facing a public backlash for selling a "Vintage Kent State Sweatshirt" that is spattered with red stains resembling blood. The $129 sweatshirt is reminiscent of the Kent State Massacre of May 1970, when four unarmed college students were killed by the Ohio National Guard during a Vietnam War protest.
Advertisement

This is the latest in a long line of offensive fashion screw-ups by Urban Outfitters. Just within the last year, the company has had to pull three separate items from stores following a public outcry, including a "drunk Jesus" t-shirt, a "depression" shirt and "Lord Ganesh " socks.
So why does the company keep churning out problematic clothing?
Most of the blame is attributable to how rapidly Urban Outfitters produces and curates new styles, says Howard Davidowitz, chairman of Davidowitz & Associates Inc., a retail consulting agency and investment banking firm based in New York. There are more than 2,000 products available just on the women's' sale section of the company's website. "Given the environment of product development in this super, hyper-competitive business, crazy things are going to slip through," Davidowitz said. "This is just part of the business and it always will be." During fashion meetings at major apparel companies like Urban Outfitters, dozens of styles could be approved in a matter of minutes, he said. The Kent State sweatshirt, like other controversial items, could easily be overlooked, he said.
Some critics have wondered, however, whether Urban's fashion mistakes could be a deliberate campaign for the attention of its core customers: Angsty teens and young adults. Abercrombie & Fitch's edgy and sometimes offensive styles helped the brand rise to prominence among teens in the early naughts.
In a more recent example, Nine West offended swaths of women with a new advertising campaign that celebrates "husband hunting." Critics blasted the campaign as outdated and misogynistic, but branding experts said it was a smart move. "Nine West hasn't been doing well and they needed to get people's attention, to cut through the clutter at a very promotional time of year, and get people talking about the brand," said Aliza Freud, the founder and CEO of brand consulting agency SheSpeaks.
Nine West conceded the campaign was intended to generate buzz. Erika Szychowski, Nine West's senior vice president of marketing, told the New York Times she expected the campaign to "make noise and get attention."
"We have to change the way we talk about occasions because women are modern now and shop for a different reason," Szychowski told the Times. And it worked. At least a dozen national media outlets covered the ads and backlash, including Business Insider, the New York Times, the Washington Post, Businessweek, and Time.
Another notable instance happened in 2008 when the company that makes the pain reliever Motrin began airing a commercial that likened carrying a baby to a painful fashion statement in an appeal to young mothers. "Supposedly, it's a real bonding experience," the ad's narrator says. "But what about me?" The ad recommended Motrin to treat the pain of carrying a child.
Outraged consumers vowed to boycott the brand and Motrin was forced to apologize and pull the ads. But the campaign created widespread buzz around the pain reliever, and for that, the ad could be considered a success, Freud said. Within a matter of weeks the outrage simmered and what was left was greater brand awareness.
Like Motrin, most brands that execute this sort of strategy—called shock advertising—tend to suffer only short-term negative consequences, Freud said. The candy company that makes Lemonheads used a similar tactic in May when it launched a terrifying-looking new mascot in an effort to win millennial customers.
The strategy worked. Hundreds of people shared images of the new mascot on Facebook and Twitter. (And who could forget the reaction to McDonald's creepy Happy Meal mascot, released this spring?)
Burger King deployed a "Subservient Chicken" character to similar effect 10 years ago. The character, which is making a comeback this year, is "arguably one of Burger King's most popular campaigns in the last decade," according to Ad Age. It began as a man dressed up in a chicken costume who would respond to commands from website users.
The new iteration of the campaign is "apparently a bid to simultaneously court millennials online and general market through TV," writes Ad Age. In the age of social media, where online sharing can be critical to a brand's success, such a strategy makes sense.
When it comes to getting customers' attention, some brands consider any kind of publicity—even if it's negative—to be useful in spreading awareness.
What Europe Would Look Like If All the Separatist Movements Got Their Way

The Scottish independence movement will embolden other active separatist groups in Europe to win their freedom, whether or not Scotland votes to secede from the UK on Thursday. From Catalonia and Basque Country in Spain to Veneto, South Tyrol, and the island of Sardinia in Italy to Flanders in Belgium, "the precedent of the vote on self-determination will reverberate around the Continent," the New York Times writes. If you want a rough idea of how European borders would have to be redrawn if regions with a separatist agenda got their way, you can look at the map below, put together by the European Free Alliance, to which "40 progressive nationalist, regionalist and autonomous parties throughout the European Union" belong.
Advertisement

Nate Silver Versus Princeton Professor: Who Has the Right Models?
FiveThirtyEight's Nate Silver on Wednesday openly denounced a rival forecaster's model, writing a lengthy piece describing Princeton University professor Sam Wang's forecast as "wrong."
Advertisement

Wang and Silver's forecasts have diverged significantly on their odds for party control of the Senate in November. Wang's model, which relies solely on available polls of races, gives Democrats an 80 percent chance of retaining control of the Senate. It has been much more bullish for Democrats than other forecasters, including Silver. Silver's forecast, though, has shifted noticeably in Democrats' favor over the past few days, and his model now gives Democrats a near-even chance of keeping the Senate.
In his post, Silver called out Wang's model for relying too heavily on polls he says have overestimated Democratic candidates' chances of winning:
I don't like to call out other forecasters by name unless I have something positive to say about them—and we think most of the other models out there are pretty great. But one is in so much perceived disagreement with FiveThirtyEight's that it requires some attention. That's the model put together by Sam Wang, an associate professor of molecular biology at Princeton.
That model is wrong—not necessarily because it shows Democrats ahead (ours barely shows any Republican advantage), but because it substantially underestimates the uncertainty associated with polling averages and thereby overestimates the win probabilities for candidates with small leads in the polls. This is because instead of estimating the uncertainty empirically—that is, by looking at how accurate polls or polling averages have been in the past—Wang makes several assumptions about how polls behave that don't check out against the data.
Silver went on to list some examples in which Wang's model has been wrong—in the 2010 Nevada Senate race between Democratic Majority Leader Harry Reid and Republican Sharron Angle, and in control of the House in 2010. In both of these cases, Silver wrote, Wang's forecast heavily diverged from the actual result. Silver's forecast also got Nevada wrong, but he argued Wang's model put Reid's odds of winning around 30,000-to-1. Silver's own model had Reid at a 5-to-1 underdog.
In an email to Business Insider, Wang said there was some "confusion" in Silver's article. "I do not want to turn this into a shouting match—it's really unnecessary," he said. "I would say that specifically in reference to PEC's predictive model, the same methods when applied to presidential races gave a cliffhanger in 2004 and likely Obama wins in 2008 and 2012." Wang also noted both models ended up missing the Nevada Senate race. "And Senate polls are also good. When poll medians are applied to Senate races, they perform slightly better than polls-plus-fundamentals [models like Silver's]. In 2010, both approaches worked—though they both got the Nevada Senate race wrong," said Wang.
Ultimately, Wang said, the difference is between his model and others like the Huffington Post and Daily Kos, which rely solely on polling averages. The reason they differ is because other models like Silver's and the New York Times have "said that at the start of 2014, conditions favored the GOP."
"However, for most of the year, polls have shown that Republicans are slightly underperforming, relative to those expectations," Wang said. "That's the real story."
Germany Has Asked Google to Reveal Its Search Algorithm, but That's Not Going to Happen
German justice minister Heiko Maas is calling on Google to become more transparent by disclosing exactly how it ranks search results.
Advertisement

This, of course, will simply never happen. The algorithm is the heart of Google, the source of all its wealth and power as the planet's best index of knowledge. Google is just never going to give that up. CEO Larry Page will fight to the death.
Google Search remains the most important part of Google's business, with advertising on the platform forming the majority of its $60 billion in annual revenue. But now, Germany's government has escalated its antitrust case against the company by requesting that Google publishes how websites are ranked on Google Search.
Google has apparently pushed back against the request, claiming that publishing the search engine algorithm would mean revealing its business secrets and opening up the service to exploitation by spammers.
The EU has been working for four years to try to break up Google's dominance over web search in Europe. As the Wall Street Journal reports, Google handles over 90 percent of web searches in Europe, a larger percentage than its 68 percent share of the American search market. The EU has continually pushed Google to make concessions in the way it displays search results, the most notable of which is the "right to be forgotten" law that means private individuals in the EU can force Google to delist web pages about them. Last week the EU rejected a proposed compromise from Google, meaning that the company could still face a $6 billion fine.
How Jack Ma Founded Alibaba
In 1995, a former school teacher from China named Jack Ma visited the United States for the first time. Ma had recently started a translation company to capitalize on China's export boom.
Advertisement

When he was in the United States, as part of his translation business, a friend showed him the internet. His friend told him that just about everything was on the internet. Ma decided to search for beer. The results didn't turn up a single Chinese option. In fact, he could hardly find anything about China on the Internet at all. When he returned home, he decided to found China Pages, a directory of various Chinese companies looking for customers abroad, and some say, the country's first internet business. China Pages was a flop. But four years later, Ma took another stab at an internet business. He called his second company Alibaba.
Next week, Alibaba will start trading on the New York Stock Exchange, in what could be the biggest offering in U.S. history. Bloomberg reports that Alibaba wants to sell 12 percent of the company. Analysts value the company at $160 billion. Tht would mean Alibaba raises about $20 billion, which is more than Visa, the current high for an IPO which raised $19.65 billion. Ma still owns a 8.9 percent stake in the company, which means he'll be worth about $14.5 billion if the $160 billion valuation holds. Ma is no longer the CEO of Alibaba. He's the chairman, but he's still the face of the company.
Ma has never been a typical tech CEO. He failed the college entrance exam twice before he finally got in. He founded an enormous tech company, yet he had studied to become a teacher and still doesn't know how to code. Back in the mid-2000s, when Alibaba was battling eBay in China, reporters used to call him "Crazy Jack" because of his animated manner of speaking and bold goals.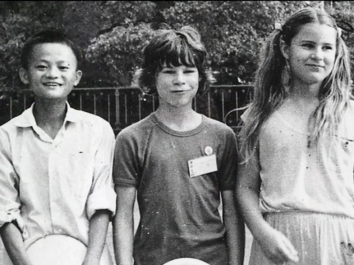 Ma's story starts in Hangzhou, China, a city of 2.4 million people near Shanghai, where he was born in 1964 to parents who made a living as professional ping tan performers (a traditional style of storytelling and ballad singing). "I was scrawny when I was young, but I was a terrific fighter," Ma recalls in Alibaba, a book by Liu Shiying and Martha Avery. "I was never afraid of opponents who were bigger than I." Although he got into fights with classmates—he was teased for his size—he turned on the charm when it came to foreign tourists. He used to go to a local hotel every day so that he could meet people and learn English. He also bought a radio so that he could listen to the English broadcast every day.
Despite how well he took to learning another language, he never excelled at math. Low marks on the mathematics portion of China's college entrance exam caused him to fail twice. Finally, after rigorous prep for his third try at the test, he passed, and eventually graduated from Hangzhou Teacher's Institute in 1988. He says that he was rejected for a number of jobs—including a manager position at Kentucky Fried Chicken—right after he graduated.
However, he eventually became an English teacher, making about $12 a month at a local university. Here's a shot from the documentary Crocodile in the Yangtze, an amazing film that shows the rise of Alibaba:
During China's export boom, Ma ended up starting a translation company, which would ultimately lead him to visiting the United States for the first time in 1995 where he discovered the Internet. China Pages, his first attempt at an internet business, was ultimately frustrating. Ma was pressured into a joint venture with China Telecom and ultimately lost control of the company, according to the New York Times.
But Ma was determined to try again. In 1999—as Internet fever was hitting Wall Street in the U.S.—Ma corralled 17 friends into his apartment. The team set to work building their own online marketplace.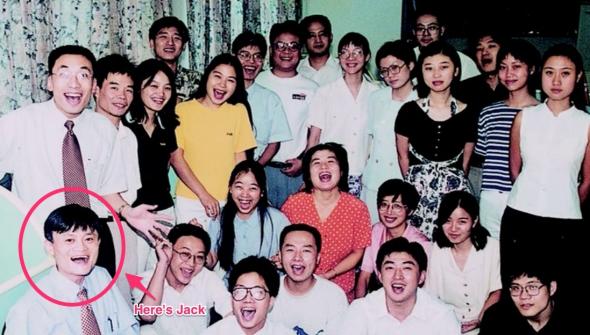 The site, Alibaba.com, let exporters post product listings that buyers could browse, and it started to attract members from all around the world. By October 1999, the company had raised $5 million from Goldman Sachs and $20 million from SoftBank, a Japanese telecom company that also invests in technology companies.
Footage from those early days (which you can see in Crocodile in the Yangtze) reveal Ma as a captivating speaker who could make his big dreams infectious. Even as the team began to grow, Porter Erisman—the creator of the documentary and an early Alibaba employee—says it felt more like a close-knit family. Ma motivated the team by creating an ethos of being a scrappy little company ready to take on giants. "We will make it because we are young and we never, never give up," he says on tape to gathering of employees.
He made bold claims to the press about how fast the company would grow, at one point telling Erisman that if the company wanted to get some free advertising, they had to say some crazy things.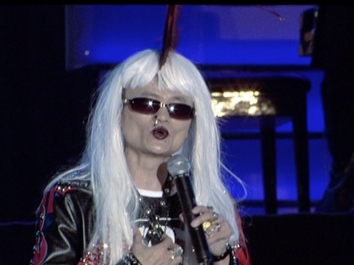 With a love of performance (probably inherited from his parents), Ma also helped create a quirky, fun atmosphere at the company. When Alibaba first became profitable, Ma provided every employee with a can of Silly String to go wild with. When the company decided to start Taobao, its eBay competitor, in the early 2000's, he got the team working on it to do handstands during breaks to keep their energy levels up. Even today, Alibaba hosts an annual talent show every year in an enormous stadium that gets employees rehearsing for weeks. Ma has blessed hundreds of newlywed Alibaba employees in wedding attire during an annual ritual, according to the Wall Street Journal.
Of course, he wasn't without mistakes in those early days. The company grew very fast but was burning through cash, and in 2001 Ma had to lay off his entire international staff. Erisman can remember a phone call after Ma had decided to close Alibaba's U.S. office, where Ma was questioning himself, wonder whether or not he was a bad person.
Ultimately though, it was Ma's willingness to take risks and his dedication to creating a website that catered to the needs of China's citizens—many of whom were just discovering the Internet—that helped the company beat eBay in China in the mid-2000's. Taobao is now one of the top twenty most-visited websites globally, and, combined with another Alibaba site, Tmall, it had a total transaction volume of $240 billion in 2013.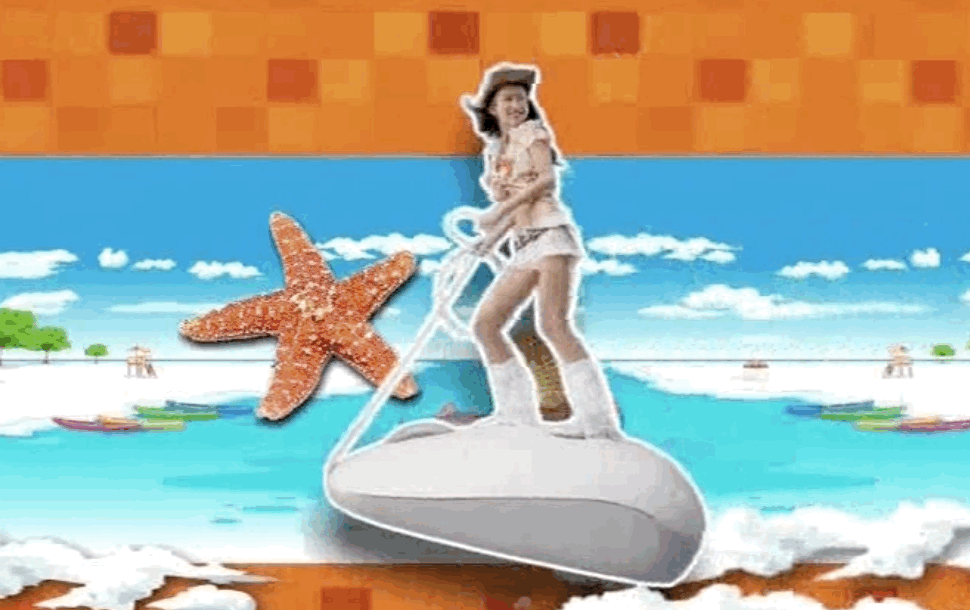 Ma stepped down as the CEO of the company in 2013. The new CEO is Jonathan Lu, who had previously been the company's senior vice president. "I thought it would be easier when I stepped down from CEO," he told the Wall Street Journal,"But now I'm finding out being a chairman, if you want to be a good chairman, is much busier than being a CEO."
After the company filed for its IPO, Ma wrote a letter to Alibaba employees, which was printed by the Wall Street Journal. In it, Ma tells the team that there is "unparalleled ruthlessness and pressure" ahead, but that the company can overcome it by sticking to its original mission and culture. Here's a nugget from the letter: "We know well we haven't survived because our strategies are farsighted and brilliant, or because our execution is perfect, but because for 15 years we have persevered in our mission of 'making it easier to do business across the world,' because we have insisted on a 'customer first' value system, because we have persisted in believing in the future, and because we have insisted that normal people can do extraordinary things."
How Crazy Pants Landed One CEO a Gig With Google (Seriously)
Advertisement

Garvey owns half a dozen pairs of bright-colored or patterned pants that he says win him about five compliments per hour, on average, when he's hanging out in downtown San Francisco.
The key is turning those compliments into conversations, and those conversations into connections that lead to business deals. Garvey told Business Insider that he landed one of CLASH's early gigs with Google after an employee he met at a bagel shopped was "floored by the pants."
"We were talking, and she said she worked at Google, and I told her that I set up scavenger hunts for tech companies," Garvey says. "She said, 'Oh, my team is always looking for off-site ideas!' and next thing you know, we're putting together a hunt for them."
CLASH, which launched in 2012, has hosted events for Google, Facebook, Salesforce, Lyft, Vox, Yelp, Pinterest, Fitbit, Cisco, Pandora, and Sony, among others. Garvey describes the hunts—which typically involve drinking, neon facepaint, and goofy pictures—as "high octane."
The company is on track to reel in $1 million in revenue this year (and, as an incentive, Garvey promised his employees he'd get his nipples pierced if CLASH doesn't hit that target).
He got his first pair when LoudMouth sponsored a "Pub Golf Crawl" event that he put on. After the party, he started wearing the pants out-and-about and couldn't believe how many people would compliment his style.
"I just felt so great!" he says. "They're the ultimate ice-breaker."
A Cringe-Inducing Evening With Jordan Belfort, the Real "Wolf of Wall Street"
Hundreds of people (mostly men) packed the house at the 92nd Street Y in Manhattan's Upper East Side to see the real-life "Wolf of Wall Street," Jordan Belfort.
Advertisement

Wednesday night's "Trial & Error" program at the Y was co-produced by NYU Law's Forum on Law, Culture & Society. In addition to Belfort, the panel featured former federal prosecutor Daniel Alonso and CNBC anchor Kelly Evans. The program was produced by attorney Joel Seidemann. He's a former assistant district attorney in New York. His LinkedIn profile says he now works at JPMorgan Chase.
Seidemann gave a train wreck of an introduction. It really set the tone for the evening, which was uncomfortable. First, he joked that there wouldn't be any "scantily clad girls" at the event. "It's just going to be stimulation from the neck up." He also threw in a Casey Anthony and O.J. Simpson joke.
"We never had a defendant who was actually convicted. It's not for lack of trying. ... I did invite Casey Anthony, but she was looking for Zanny the Nanny. We did invite O.J., but he wouldn't leave his gated community in Nevada."
Then, he introduced CNBC anchor Kelly Evans. It was awkward: He said something along the lines of "We need a fox on this panel of wolves."
There was some laughter and some boos from the audience. "Sexissssst huh-huh-huh," the guy in the suit next to me said. "It's not easy for anyone to be associated with the word 'fox,'" Seidemann went on rambling something about Fox News.
Evans, 29, is the star anchor at CNBC. She's incredibly smart and commands the respect of the biggest names on the Street with her coverage of economics and the financial markets. We reached out to Seidemann on Thursday morning for comment about his introduction of Evans. He did not respond at the time of publication.
Professor Thane Rosenbaum, who was the forum's director and panel's moderator, reached out to apologize, even though the comments didn't come from him. "I'm really sorry about all of it. I surely would not have invited Kelly for the forum to have her offended. It was very hard to sit on stage and watch that. I was truly sorry." Evans had no comment when Business Insider reached out. Despite the cringeworthy intro, Evans handled herself with incredible poise throughout the entire panel.
The panel began with Belfort saying it was "strange" for him to be at the 92nd Street Y, especially because he wasn't being paid. "Listen, you know, it's kind of a strange situation for me to be here. You know, I go around the world and I'm a speaker and I teach people entrepreneurship, sales, and that sort of stuff for a living. And, so, um I know I'm going to subject myself to a lot of I guess border-line abuse here. Start very quickly. It's very negative here ... "
"Well, you weren't called a 'fox,' " Rosenbaum, the panel moderator, said referring to the intro for Evans.
Belfort, who slouched in his seat, complained that he wasn't being paid for this appearance. "I have to say that I have to sit here and listen to this when I'm not getting paid is pretty tough," Belfort said as the audience began laughing.
"In my heart, I've redeemed myself," he said. "I live my life in a way in which I am very proud of. I do the right thing every day. I give massive value to my business. I pay a lot more than you said. Your numbers are wildly inaccurate."
"Let's talk ..." Rosenbaum said.
Belfort didn't want to get into the numbers. "Honestly, I can't talk about my finances. I came here to answer questions that were really relevant to the crime, OK? It's a waste of time, I think, OK? So frankly ... but your numbers are grossly inaccurate," Belfort fired back.
"Let's talk about those numbers. It's important to talk about those numbers," Rosenbaum said.
Evans said that she was worried about "the next Jordan Belfort."
"There's somebody somewhere who is thinking this is going to be great material one day," she said.
Belfort said people should realize that the actions portrayed in the film were bad and not something they should follow. "If you're in this audience and you can't go to see The Wolf of Wall Street and realize that that's bad, then there's something wrong with you. You are fundamentally screwed up. It's obvious," Belfort said. Belfort said that he idolized Gordon Gekko's character in Oliver Stone's Wall Street. He said that had perhaps Gekko fallen, then he would have felt differently. "At least in The Wolf of Wall Street, I lose everything. My life is destroyed. I go to jail," Belfort said.
Evans didn't buy Belfort's argument of his story being a cautionary tale. "I don't think your story is a movie—we're living this story right now. I don't think there are many people who look at 'poor Jordan Belfort' and think, 'Wow, this is a cautionary tale.' He sold out the 92nd Street Y! He's going on a 45-city tour and he's got a TV series that he's ... what?" Evans said.
Belfort insisted that people like his redemption story. "I did that because I turned my life around over the last year. I'm not out committing crimes right now. People want to believe in redemption stories," Belfort said, adding that the way he lives his life now gives people hope.
Evans wasn't buying it. "The reason why people press you on your finances is because there's not a real sense that this is a redemption story. There's a sense that this is a story of, 'Wow, look at this thing I did, the time that I served, but I turned it around now and now I'm telling you about it and ..." Evans said.
"People don't press me; journalists do," Belfort fired back to laughter and applause. Evans pointed out that was "selling that story successfully."
"Should I sell it unsuccessfully?" he said, to more laughs and applause.
Later in the discussion, Evans made a reference to Timothy 6:10, where the Bible says "the love of money is the root of all evil." Belfort responded: "This idea of money as the root of evil is ridiculous. Money is like alcohol. If you're an a--hole, it makes you a bigger a--hole." Belfort added that he liked making money. He also said that he didn't think he should live his life like a monk despite his actions in the past.
On Tangier, a Disappearing Island
If you stand at the end of the dock in Crisfield, Maryland, and gaze out over the water, you might not catch the tiny shape of a water tower barely visible on the horizon. And when you look at a map you can just as easily miss the tiny island that the tower sits on, 12 miles from either coast in the middle of the Chesapeake Bay. Largely unknown, Tangier Island, Virginia, is one of the most isolated and extraordinary places in the continental U.S.
Advertisement

It's also in danger of disappearing. In 50 to 100 years, the water tower in the center of town may be all that's left of the place.
Many of us have heard about far-off islands, like the Maldives or Kiribati, which are slowly sinking into the ocean because of erosion and rising sea levels. Far fewer know of Tangier, an island right here in the U.S. that's currently only 4 feet or so above sea level at its highest point and that may soon suffer the same fate.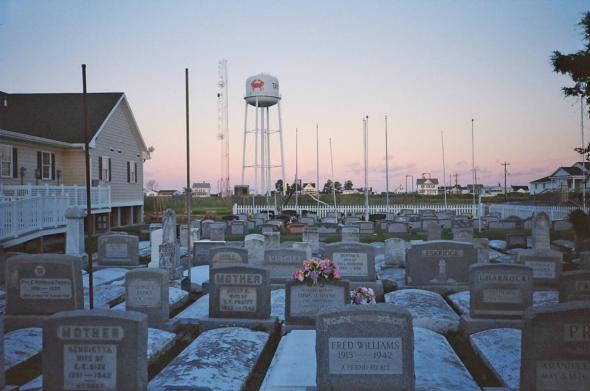 "Tangier's laid back," says Ricky Laird, the man who became my surrogate tour guide on a recent visit to the island. "It's a nice place and everything's reasonable here," he says as he paints a newly purchased dingy in the yard of his house.
Laird, 44, was born on Tangier, and, after a stint on a farm in Appalachia, he moved back.
"I don't care who the president is—I don't even know who the governor or senator of Virginia is," Laird says. The isolation of the island, an hour-and-a-half ferry ride from the coast, and largely closed off from the rest of the world, makes it unique. Some islanders go years without seeing the mainland, getting the supplies from the trusty mail boat that arrives in the harbor every day, rain or shine.
The men on the island, virtually all of whom work as commercial crabbers and oyster fishermen, or "watermen," pack their catch on a separate boat that makes daily trips to the mainland, further reducing the need to leave.
Just 1.2 square miles in all, Tangier Island is home to more than 500 full-time residents whose families have known one another for decades. "You don't have to worry about traffic jams and murders, child molesters, rapist, and thieves," Laird says. "You can leave your doors open. You don't have to lock anything.
Although he knows pretty much everyone, he doesn't share one of the island's prevalent last names, which include Parks (93 residents had that name in 2009), Pruitt (75), and Crockett (65). Many of these names can be seen on tombstones in the front lawns of the homes on Tangier, placed there out of necessity because of the island's low elevation and lack of space.
Laird speaks in a thick accent native to the island, equal parts Southern twang and English brogue. The traces of Elizabethan English still present in the accent may have been influenced by working-class Brits who came to the island early in its settling. Vowels are extended to multiple syllables, making certain words hard to understand to outsiders.
I was confused when Ricky referred to what I heard as "terrorists" visiting the island. I soon realized he was referencing the "tourists" who flock there every summer. Europeans, led by Captain John Smith, explored Tangier Island in 1608, though it had been a summer camping spot for the Pocomoke Indians long before that. Legend has it that John Crockett, still a common surname on this island, was the first to inhabit Tangier full-time when he and his eight sons arrived in 1686.
In the 19th century, Tangier became home to annual Methodist tent meetings, and the island has been a stronghold of religion ever since. The island shuts down every Sunday morning, and once denied Hollywood filmmakers permission to shoot the PG-13 Kevin Costner movie "Message in a Bottle" there because of the script's mentions of swearing, sex, and drinking.
Tangier is dry, with booze unavailable for purchase. But don't let that fool you. "Everybody drinks, but they do it inside the house," a man we'll call Mike tells me as he passes a Sprite bottle filled with vodka from the cup holder of his golf cart, the preferred mode of travel on the island (there are few cars).
Still, while minor transgressions occur behind closed doors, the religious ethos prevails, causing many young people to feel stifled. "When I was a teenager, there was a pool hall, but you had to be 16," Mike says. "Otherwise, they're ain't shit to go on for teenagers. When they graduate, that's why they want to move off."
After walking the island and reading the historical signs in the streets, one gets the sense that the heyday of Tangier, once home to movie theaters, factories, stores, and an opera house, is long past. The population has declined from about 1,500 at one point to a third of that today, and the total drops every year.
One of the main reasons for that may be that the island itself is disappearing.
Records indicate that in the mid-1800s, Tangier Island encompassed some 2,062 acres. It was home to watermelon farms, grazing cows, and a variety of plant life. In 1997, the total land mass amounted to just 768 acres, of which just 83 acres are habitable. Today, the island is even smaller.
While Tangier Island has been slowly losing ground to erosion for hundreds of years, the combination of rising sea levels and more devastating weather—both spurred by global warming—have greatly increased the rate of land loss. Until around 1900, sea levels in the Chesapeake Bay rose at an average of three feet per thousand years, geologists calculate. However, the rate greatly increased in the 100 years that followed, seeing levels already increase by one foot and growing. Research shows that Tangier is now losing nine acres of land a year to erosion and rising tides.
"It'll be gone. If we don't get a seawall—that's been in the process for years—it's just gonna wash away," Mike tells me when I ask what the island will be like in 50 years. The proposed seawall, a long rock barricade that would run the length of the eastern shore of the island, is expected to be completed in 2017. A similar seawall to the west was completed in 1990 and now protects that shore, which had previously seen houses falling into the sea.
One of the most striking signs of the rapidly disappearing island is the Uppards, a beautiful area on Tangier's north end, where multiple families once lived year-round. Today, the Uppards has almost completely succumbed to the rising water levels, turning into a marshy, swampy wetland with major portions of fully submerged.
I ask Ricky Laird to take me to the area on his skiff, now the only way to reach it. He tells me how he used to play with his friends in the Uppards and hunt ducks with his father. Now the only sign that humans ever lived there is a solitary mobile trailer on the beach, seemingly minutes from being taken completely by the surf.
Laird doesn't seem worried, though. "The island ain't goin' nowhere. They talk about erosion, but it's been here forever and it ain't gone nowhere in forever," he says.
But as I walk around the island on my second day and see front yards turned into shallow ponds as high tides come in, I'm not as confident. And neither are most scientists.
"We have a pretty high degree of certainty that things are going to get wetter and wetter," Carlton J. Hershner Jr., a climate-change scientist at the Virginia Institute of Marine Science, recently told the AP. "Not to be a bearer of bad news for Tangier, but that would suggest that sometime in the next 50 to 100 years the island would basically be underwater."
Tangier's physical fate may not be the most pressing problem on the island today, however. The more urgent question on the minds of residents seems to be whether anyone will still want to live there in the future, even if the island does survive the next 100 years.
A Different Kind Of Disappearance
"I'd like to be able to do this for the rest of my life," Laird's son, Nick, declares over egg sandwiches in his family's kitchen. "It's kind of scary to think you might not be able to." Nick, 24, has decided to follow in his father's footsteps and become a waterman. Years ago, this career path was the norm for boys on the island. Nowadays, Nick is in the minority.
"I think the work part deters a lot of people," Nick says. "I don't want to say they're lazy, but there's not much else here to offer young people." Kids are leaving Tangier in droves, some for college, others for the military or elsewhere. Many will never return to the island full-time.
"A lot of kids nowadays, it just doesn't appeal to them. They see mainstream culture, and they say 'Hey, I think I'd like to move off, get a car, get a house, go to the mall," Nick says.
It certainly doesn't help that being a waterman is becoming increasingly difficult. For the past 15 years, in an effort to prevent overfishing, Virginia has placed a moratorium on any new crabbing licenses. And other restrictions have greatly reduced the length of fishing seasons.
With more and more young people moving off the island every year, Tangier Island truly is entering a twilight stage. Nick guesses that about half the island is at or above the age of 60. On an island this small, it's hard to find a partner and, increasingly, young folks move away for romance as well. "Some people that are married here today, they've been together since the seventh grade. But if you don't get someone in the seventh or eighth grade, you're in trouble," Ricky says, adding that the fourth-grade class at the island's only school has one lone boy.
The once prosperous town now looks a bit beat down and lonely, too. Houses sit abandoned and dilapidated. Ricky tells me that I could buy a house and land on the island for about $7 to $10,000, a steal in any other island community. It sounds tempting until you remember that such an investment might well end up being the equivalent to throwing money in the ocean.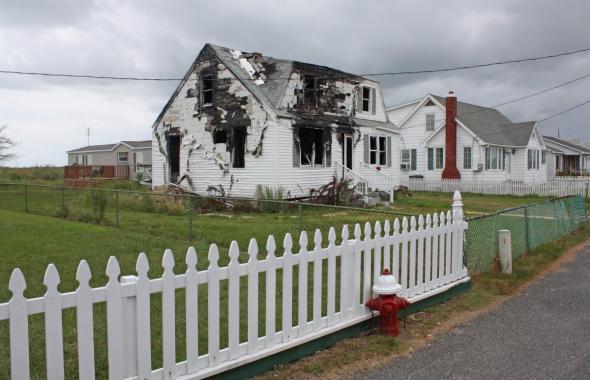 Before I leave the island, I stop a boy working to clear water out of his fiberglass dingy. I ask him what he plans to do when he gets older. "They say in about 100 years, this island's gonna be disappeared, but I'm not going to college. I'm gonna work on the water here," he says. "I'm not gonna be living in another 100 years, either."
Here are the Most Affluent Towns in Every State
Advertisement

One of the many types of geography the Census Bureau tabulates figures for are "places." These are either legally incorporated cities or towns or Census-designated statistical equivalents. In this map, we consider places with at least 1,000 residents, according to the 2008-2012 American Community Survey.
Using income estimates from the ACS, we found the place with the highest median household income in each state. The map shows where the affluent towns are, and the median income in each:
Many of the affluent communities are wealthy suburbs of major cities such as Scarsdale, New York, and Darien, Connecticut, outside of New York City, and Chevy Chase, Maryland, and Great Falls, Virginia, near Washington, D.C. They all tend to be fairly small with populations ranging from about 1,000 (our chosen lower cutoff) to about 18,000.
Here's a table with the 50 towns and their median incomes: