The Theme of the 2018 Met Gala Will Be Catholic Couture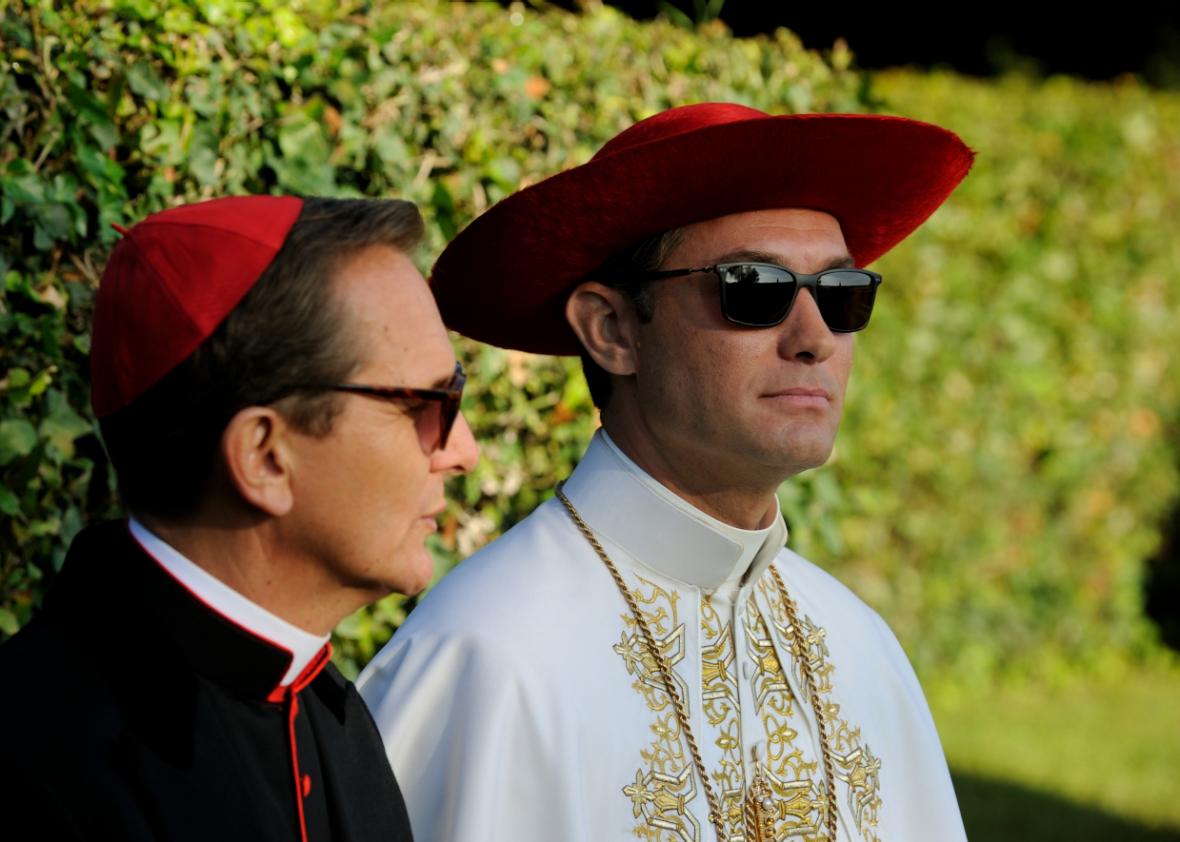 Lenny Belardo, and other popes old and young, now is your time to shine: Vogue reports that the Metropolitan Museum of Art's 2018 fashion exhibition will called "Heavenly Bodies: Fashion and the Catholic Imagination." The exhibition, which is "designed to create a dialogue between fashion and the masterworks of religious art in the museum's holdings," will take inspiration from Catholic iconography and vestments. (Sunglasses optional, I assume.)
The show will be on view starting in May in three of the Met's locations: the Anna Wintour Costume Center, the medieval galleries at the Met on Fifth Ave, and, appropriately enough, the Cloisters. On display will be a mixture of designer clothing with religious inspiration, including designs by Coco Chanel and John Galliano, and actual ecclesiastical garments on loan from the Sistine Chapel sacristy—some of which, according to Vogue, have never been seen outside of the Vatican.
The exhibition's curator, Andrew Bolton, told the New York Times he expects the show to be controversial, but the Vatican garments are apparently going to be kept separate from the fashion-fashion, so that seems a little dramatic. The real fun will be seeing how the theme affects the fashion choices of attendees at the Met Gala next year, which will be hosted by Wintour as well as Amal Clooney, Rihanna, and (naturally, given the theme) Donatella Versace.
Are cassocks about to make a comeback? Will tonsures be the new man-buns? Fortunately, Rihanna can pull off just about any look, so I can't wait to see what she can do with a mitre.