Asia Argento Put Harvey Weinstein's Alleged Sexual Assault On-Screen 17 Years Ago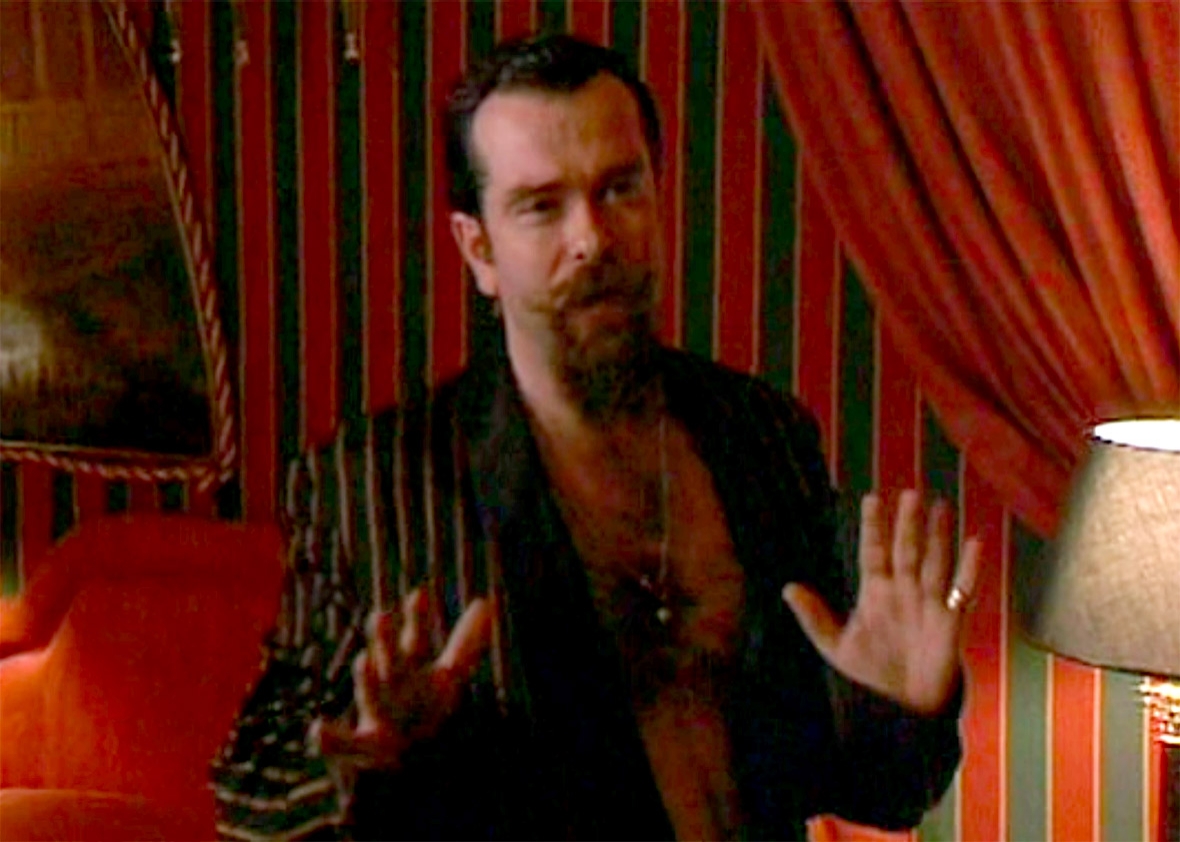 In Ronan Farrow's bombshell New Yorker story about new sexual assault allegations against Harvey Weinstein, the actress Asia Argento offers a graphic account of how Weinstein allegedly sexually assaulted her in 1997. Argento says that a producer who worked for Weinstein invited her to what she thought was going to be a party thrown by Miramax, the company co-founded by Weinstein. When the producer brought her there, she told Farrow, she was surprised to find only a hotel room that turned out to have no other guests except for Weinstein. (The article notes that the producer denies he brought Argento to the hotel room.) According to Farrow, he then exited the room and returned "wearing a bathrobe and holding a bottle of lotion."
Argento's account goes on:
Argento said that, after she reluctantly agreed to give Weinstein a massage, he pulled her skirt up, forced her legs apart, and performed oral sex on her as she repeatedly told him to stop. Weinstein "terrified me, and he was so big," she said. "It wouldn't stop. It was a nightmare."
In response to the article, Sallie Hofmeister, a Weinstein spokesperson, issued a statement saying, "Any allegations of non-consensual sex are unequivocally denied by Mr. Weinstein. ... Mr. Weinstein obviously can't speak to anonymous allegations, but with respect to any women who have made allegations on the record, Mr. Weinstein believes that all of these relationships were consensual."
However, Argento's story parallels those of several women cited in in Farrow's story and last week's New York Times report. And it also closely resembles a scene from the 2000 movie Scarlet Diva, which Argento wrote, directed, and stars in as an aspiring actress-director who is sexually assaulted by a sleazy New York producer in a hotel room.
Last week, a representative for Argento said she had no comment on the scene, but after Farrow's article published, she posted a portion of it to Twitter:
Farrow's story says Weinstein himself owned up to the parallel:
Weinstein, according to Argento, saw the film after it was released in the U.S., and apparently recognized himself. "Ha, ha, very funny," Argento remembered him saying to her. But he also said that he was "sorry for whatever happened." The movie's most significant departure from the real-life incident, Argento told me, was how the hotel-room scene ended. "In the movie I wrote," she said, "I ran away."
Last week, after Weinstein issued a statement in advance of the Times' publication reading, "The story sounds so good, I want to buy the movie rights." Actress Rose McGowan, who had already shown the Times evidence that Weinstein paid her $100,000 to hush up a hotel-room incident in the same year as Argento's alleged assault, turned Weinstein's words back on him, saying, "I want to buy the movie rights." Argento responded, "I own the movie rights."

When a follower suggested Argento and McGowan collaborate, she added, "It's gonna be the best movie of the last 20 years."
Now we know what movie she meant.