Linda Hamilton Is Returning to the Terminator Franchise Because There Is No Fate But What We Make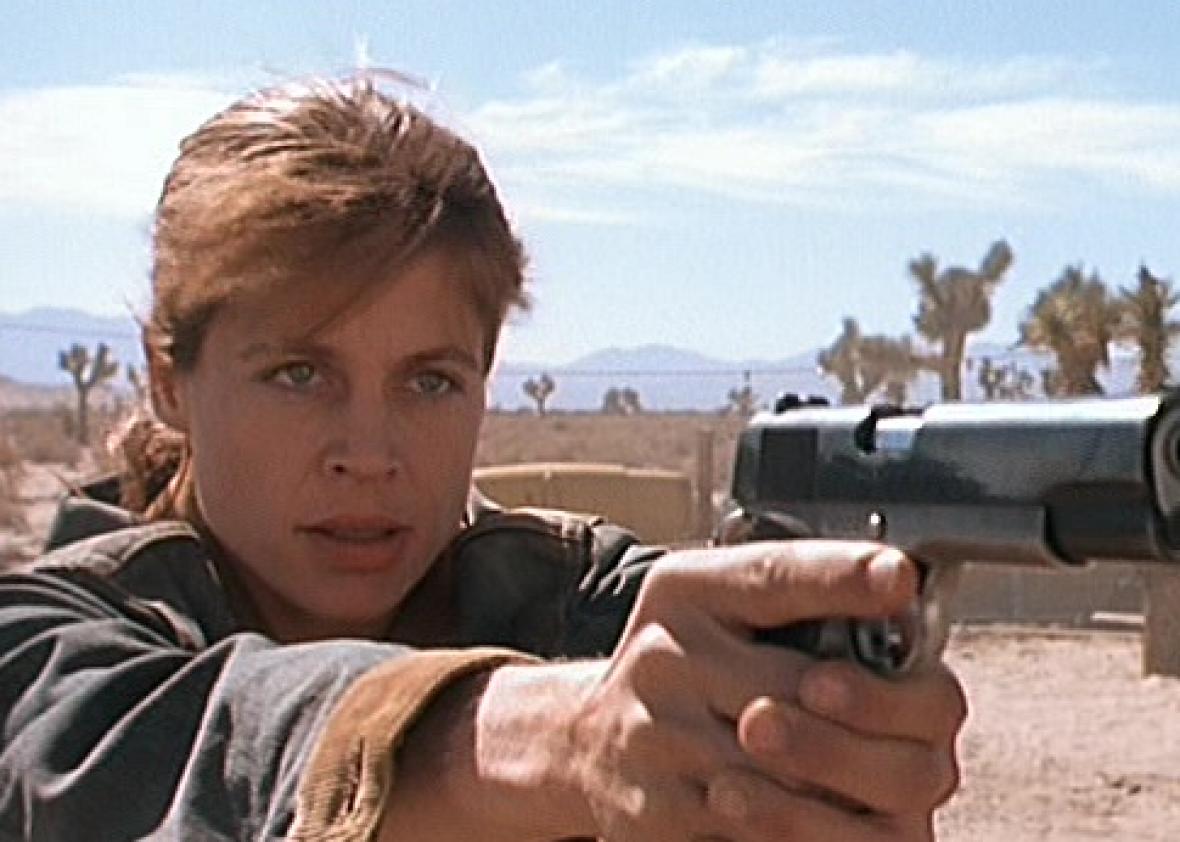 Rejoice, Terminator purists: Linda Hamilton is set to return to the franchise, as first revealed by the Hollywood Reporter on Tuesday. Hamilton will reprise her role as Sarah Connor, the waitress-turned-warrior, in a new installment of the robot versus human franchise. James Cameron and original Terminator Arnold Schwarzenegger are already tied to the new project, with the inclusion of Hamilton completing the creative trinity. Cameron will not be directing this time around, though he is producing and crafting the new story, which is said to be a "direct sequel" to 1991's Terminator 2: Judgment Day.
The franchise has expanded since Judgment Day to include a number of films, comics, novels, and even a short-lived TV show, but this is the first time in over 25 years that Hamilton has picked up the machine gun. (Connor has been portrayed by two of Game of Thrones' most powerful women, Emilia Clarke and Lena Headey, in the interim.) The inclusion of 60-year-old Hamilton feels like it could be a step forward for female representation in action movies. "As meaningful as she was to gender and action stars everywhere back then, it's going to make a huge statement to have that seasoned warrior that she's become return," said Cameron at a private event. "There are 50-year-old, 60-year-old guys out there killing bad guys, but there isn't an example of that for women."
Cameron, who was previously married to Hamilton, caused anger amongst Wonder Woman fans last month when he dismissed the female superhero as a "step backward" for women, whilst praising his own depiction of a female hero in Sarah Connor.