A Clown Went on Conan to Protest Negative Stereotypes in It, but Things Went Pretty Badly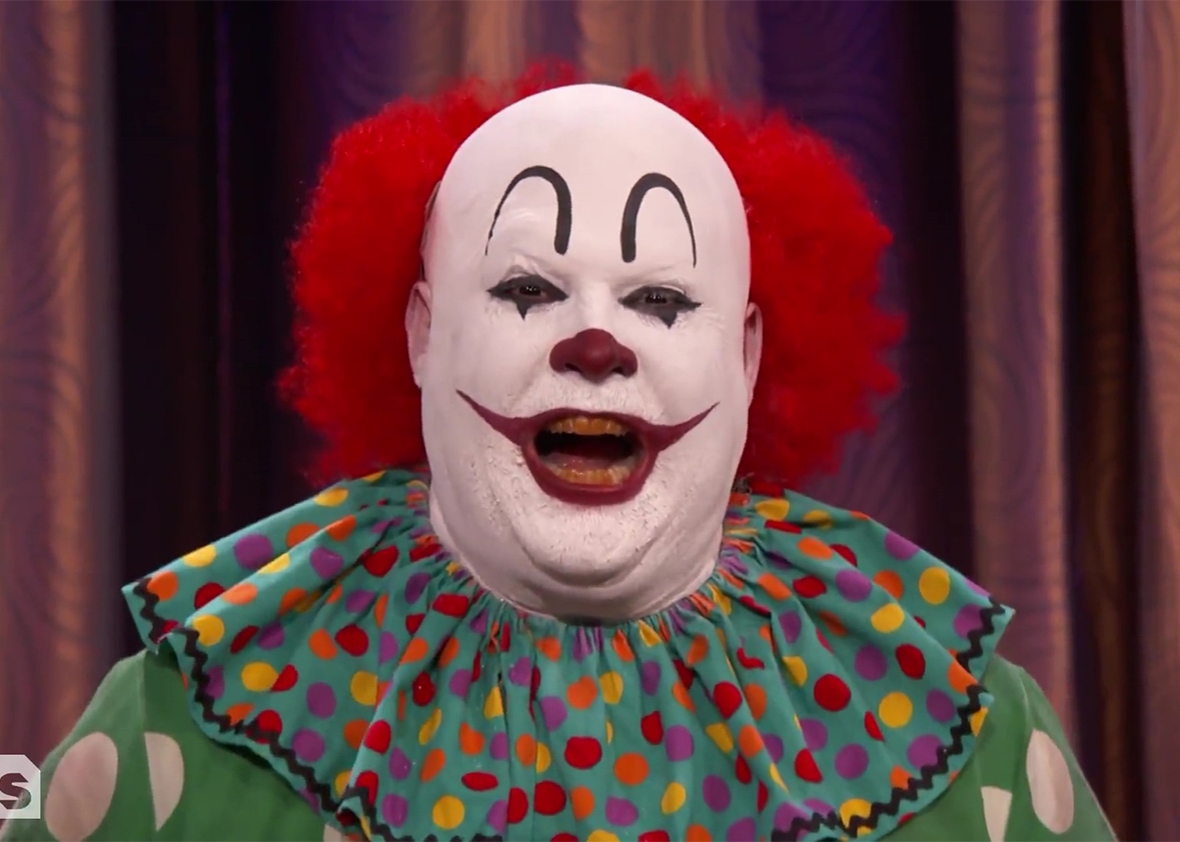 Membership standards seem to be dropping over at the ol' San Bernardino Clown Club, judging from the representative they sent to Conan to protest negative clown stereotypes in It. Butterscotch the Clown had a simple grievance with the film, which topped the box office for the second time in a row this weekend: "It makes clowns seem scary and creepy, when everyone knows clowns are sweet and fun!" But there are a number of warning signs that suggest Butterscotch might not be the best mouthpiece to deliver this message on behalf of the clown community, starting with his actual mouth: his makeup owes more to the Black Dahlia than Bozo. By the time he's introduced his sidekick, Yakamota, and gone into his "funny little clown dance," Butterscotch the Clown has done more damage to clowns' reputations than John, Wayne, and Gacy put together.
Conan O'Brien's ability to look simultaneously puzzled and disgusted in reaction shots is an underrated part of his talent—particularly given his taste for comedy that is puzzling and disgusting—and Butterscotch gives him plenty of opportunities to use it, especially while demonstrating his balloon animal technique. But this is essentially the Butterscotch show, and it's a good one—so much so that Conan had him on the show later in the week, to slightly diminishing returns. But Butterscotch the Clown's plea for understanding between humans and clowns is the kind of message that manages to be both heartwarming and hilarious, so much so that, if I were a doctor, and a patient came to me and said he felt all alone in a threatening world where what lay ahead seemed vague and uncertain, I would tell him that the treatment was simple: Go see Butterscotch the Clown. There's no way that prescription could fail, especially not in a surprising way that encouraged me to reconsider my preconceptions about other people's suffering. Hit it, Yakamota!