We Are All Jennifer Garner High on Laughing Gas and Crying About Hamilton in This Instagram Video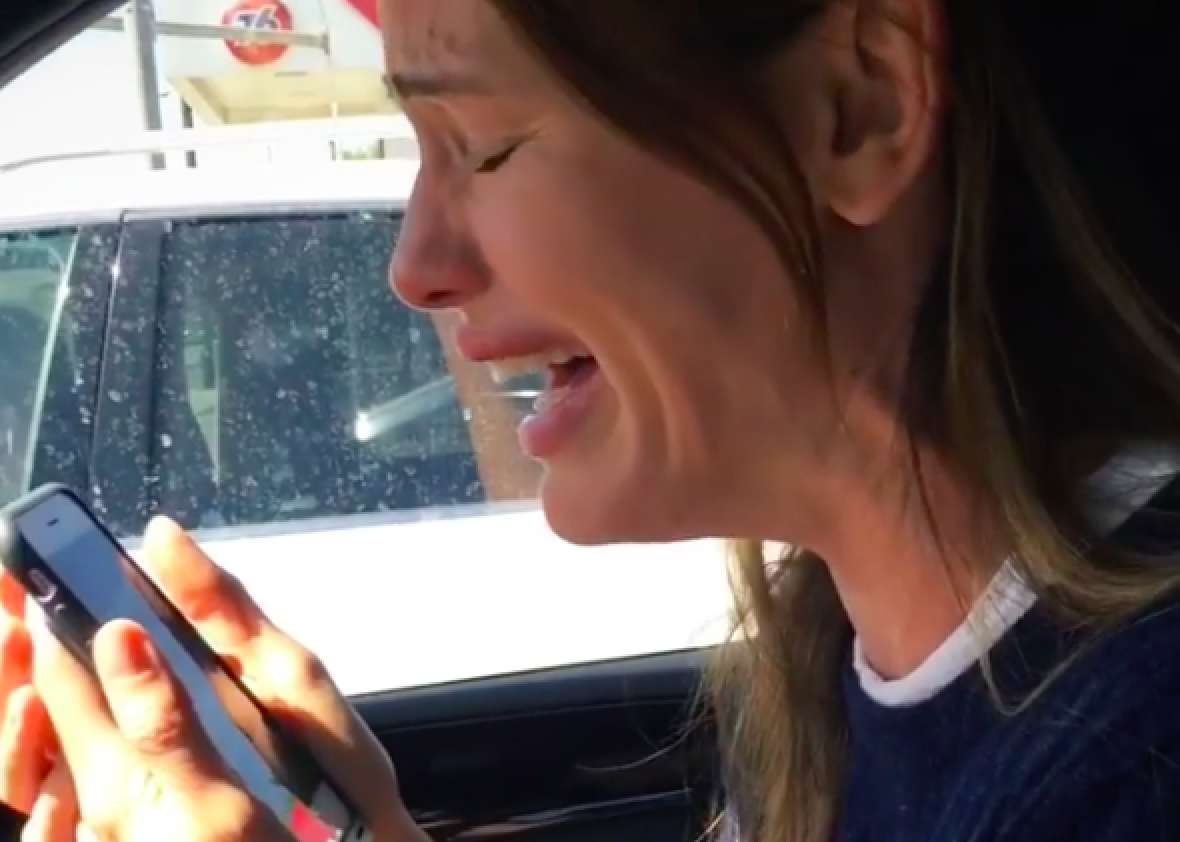 Here's the mood for Thursday afternoon: Jennifer Garner, sitting in the passenger seat of a car, hopped up on laughing gas, crying about Hamilton.
Garner posted a video to Instagram on Thursday as a throwback to an unspecified date when she apparently became overwhelmed by Lin-Manuel Miranda's musical while at the dentist's office. "They did the sad part of Hamilton, and I started crying, and I couldn't stop," she lisps on the drive home. "And they said, 'Are you OK?' And I said, 'It's so beautiful! It's so beautiful! Listen to this song!'"
You heard the lady. Listen to this song.