In a Moving VMAs Speech, Pink Explained Why She Wants Her Daughter to Look Up to David Bowie—and Herself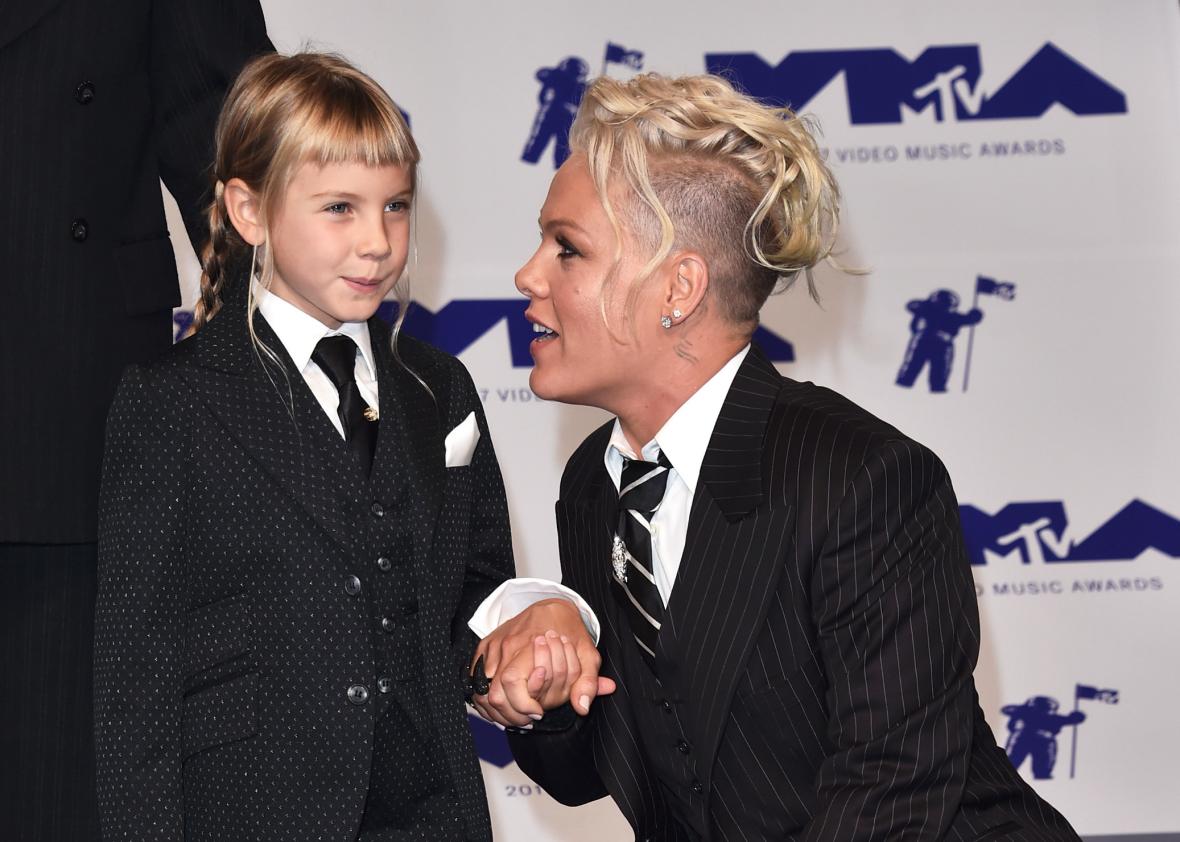 Pink received the Video Vanguard Award at the MTV Video Music Awards on Sunday night, and whether you believe she deserved the honor or not, her speech was easily one of the highlights of the evening. After Ellen DeGeneres presented Pink with the award, the pop star used her moment commanding the stage to discuss a conversation about self-image that she had with her daughter, 6-year-old Willow, who was also in attendance in a tiny three-piece suit to match her parents.
In her speech, Pink recounted a time when her daughter told her that she thought she was the ugliest girl she knew and that she thought she looked "like a boy with long hair." Pink, being as thorough as possible, broke out an entire PowerPoint presentation to boost her daughter's self-esteem by holding up androgynous rock stars like David Bowie, Annie Lennox, and Prince who "live their truth, are probably made fun of every day of their life, and carry on and wave their flag."
Pink truly led by example by including herself in that list, explaining to her daughter that her critics also think she's too masculine:
I said to her, I said, "Do you see me growing my hair?"
I said, "Do you see me changing my body?"
"Do you see me changing the way I present myself to the world?"
"Do you see me selling out arenas all over the world?"
The message was simple: Artists shouldn't change who they are to suit other people. "We help other people to change so that they can see more kinds of beauty," concluded Pink.