Oprah Winfrey Returns to the Small Screen in the Trailer for The Immortal Life of Henrietta Lacks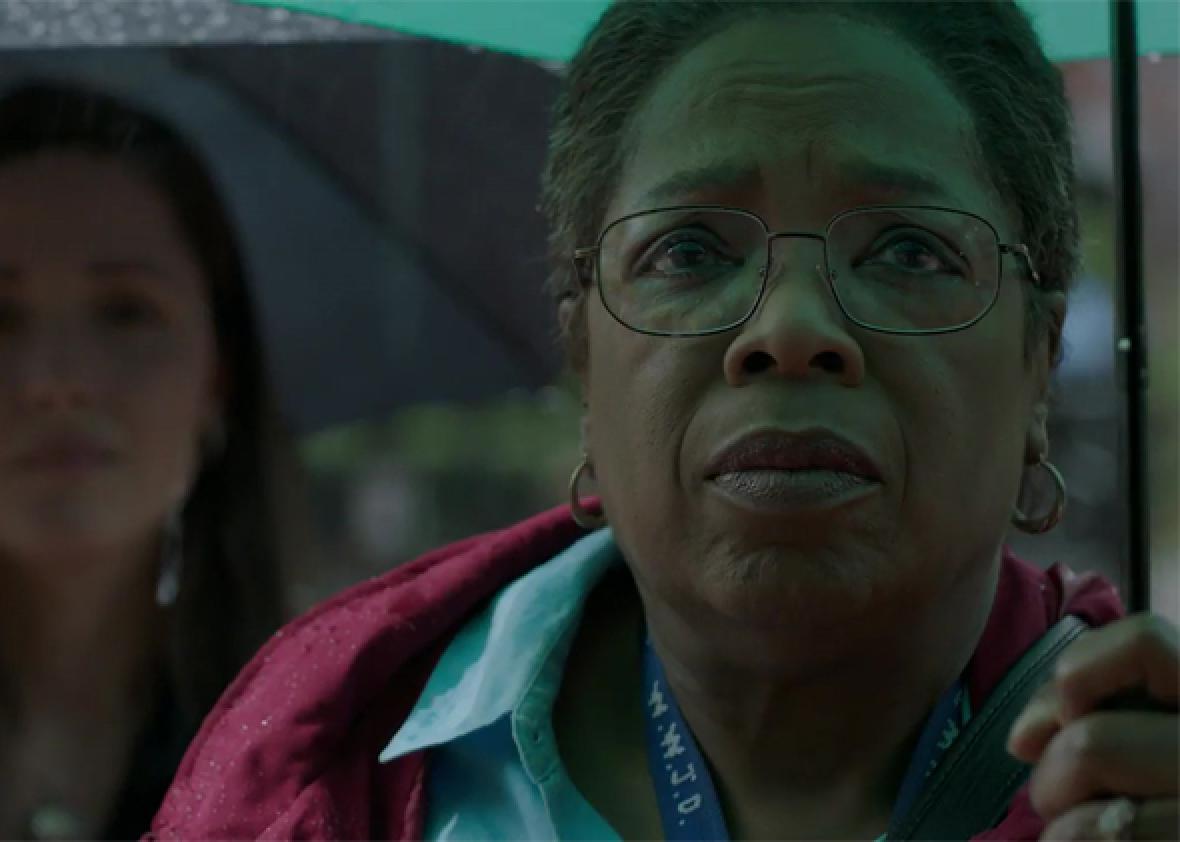 It's been nearly a year since HBO announced Oprah Winfrey would star in their adaptation of The Immortal Life of Henrietta Lacks, and on Wednesday, the network released a trailer giving a first look at Winfrey's performance. The film is an adaptation of Rebecca Skloot's 2010 nonfiction book about Lacks, a black woman whose cells have been used in medical research since her death from cervical cancer in 1951, initially without the knowledge or consent of her family. Theater director George C. Wolfe is directing, while Winfrey executive-produces along with Six Feet Under's Alan Ball. Lacks' cell line, the first human tissue to replicate outside of the body indefinitely, played a crucial role in many of the medical breakthroughs of the 20th century, from the polio vaccine to AIDS drugs.
Winfrey isn't playing Henrietta Lacks, who was only 31 when she died, but her daughter Deborah, who was involved in unearthing her story; Renée Elise Goldsberry will play Henrietta herself in flashbacks. Meanwhile, Rose Byrne will play Rebecca Skloot, whose book brought Lacks' cell line to broader attention, a role that seems to involve a lot of smiling politely while Oprah looks at her skeptically. Will the role give Winfrey the chance to turn on the waterworks, perhaps in a low-angle shot in an inspiringly beautiful forest? While we'll have to wait until April 22 to be sure, signs look good.