No "I Voted" Stickers at Your Polling Station? We've Got You Covered.
The stakes of this presidential election may be higher than ever, but we all know the real reason Americans vote is the stickers. Luckily, if you live in a state or county that was too cheap to provide one, we've got you covered. Print yours out at home (use sticker paper, or just grab some double-sided tape), and wear it with pride.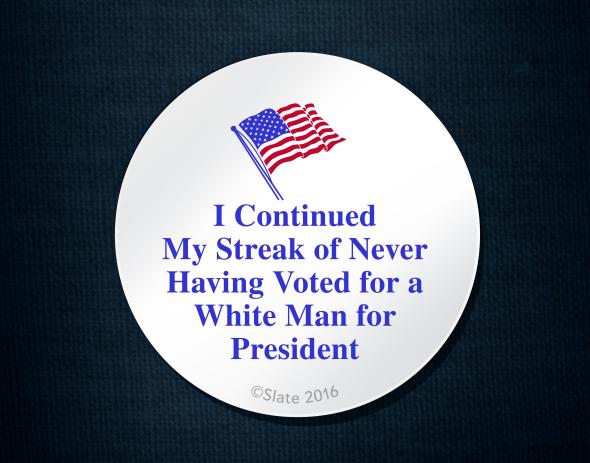 Additional ideas for this post came from Ben Mathis-Lilley, Christina Cauterucci, Josh Levin, Leon Neyfakh, Seth Maxon, L.V. Anderson, Mike Vuolo, Dawnthea Price, Andrew Kahn, and Heather Schwedel.