The Americans' Costa Ronin on the Shocking Last Moments of "Chloramphenicol"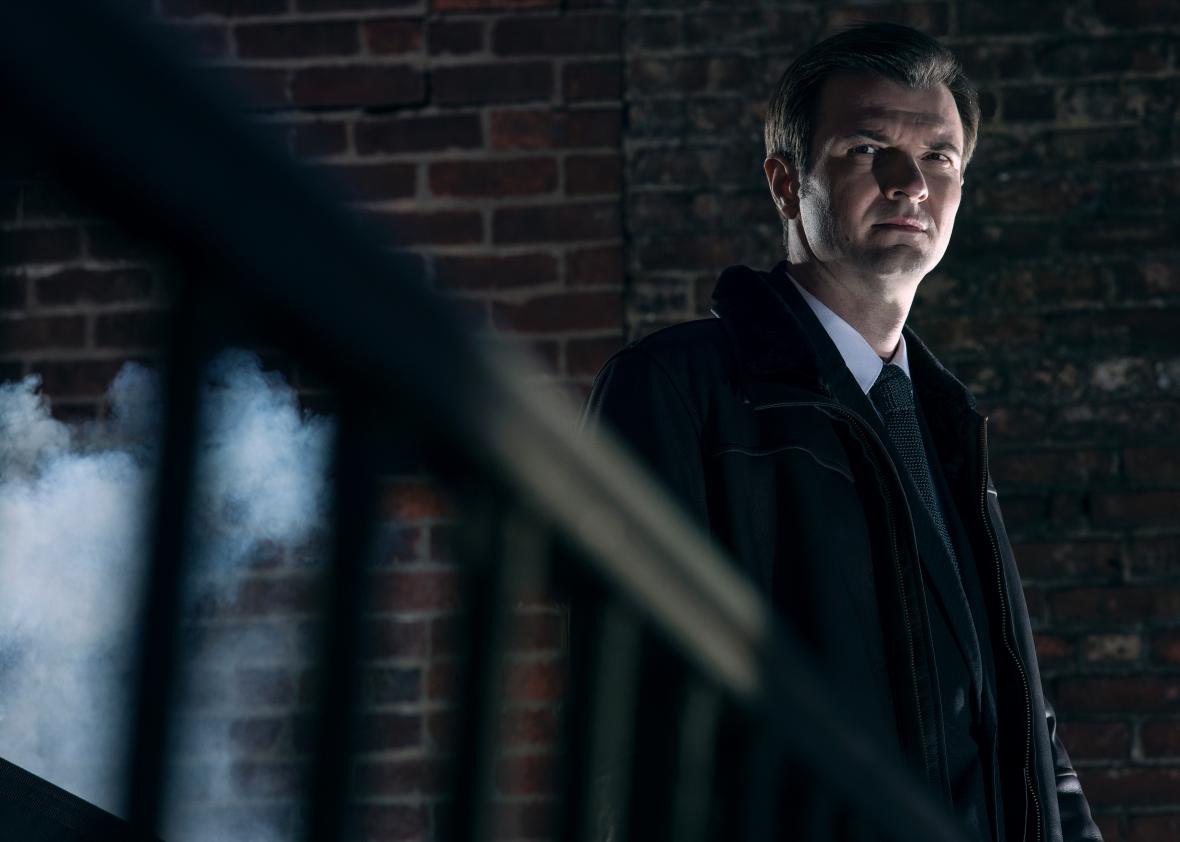 Each week on Slate's TV Club Insider podcast, June Thomas sits down with the creators, cast, and crew of The Americans as they reveal behind-the-scenes details about the making of the FX drama's fourth season.
In this installment, Costa Ronin (Soviet officer Oleg Burov) joins June and show runners Joel Fields and Joe Weisberg to discuss the surprising ending of Episode 4, "Chloramphenicol," plus what it's like auditioning for a bilingual role, and which language he prefers to act in.
Note: This podcast contains spoilers and is meant to be enjoyed after you watch the episode.
Podcast produced by Henry Molofsky.