Watch Lauryn Hill and the Weeknd Perform a Moving Duet on The Tonight Show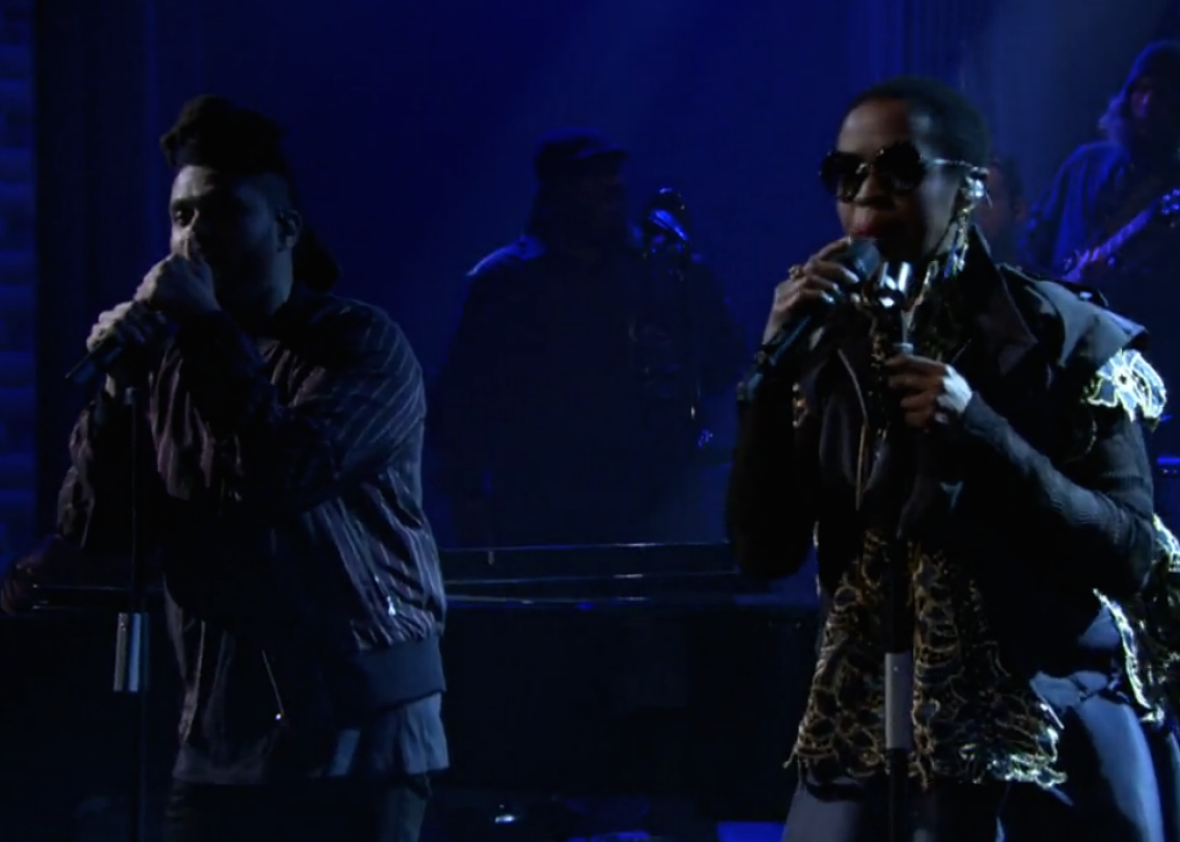 It was rumored that Lauryn Hill was supposed to perform alongside the Weeknd at the Grammy Awards last week, but according to somewhat confusing and conflicting reports, she may have backed out at the last minute. For Hill fans, this was certainly a disappointment, but in an ostensible do-over to make up for what might've been, the stars came together for a surprise, stirring duet on The Tonight Show on Friday.
For the Weeknd's hit "In the Night," Hill's powerful voice was in top form, blending seamlessly with his smooth falsetto. It may not have happened on a stage as big as the Grammys, but it was well worth the wait.