Watch Channing Tatum Seduce a Random Woman With His Dance Moves (and Candy)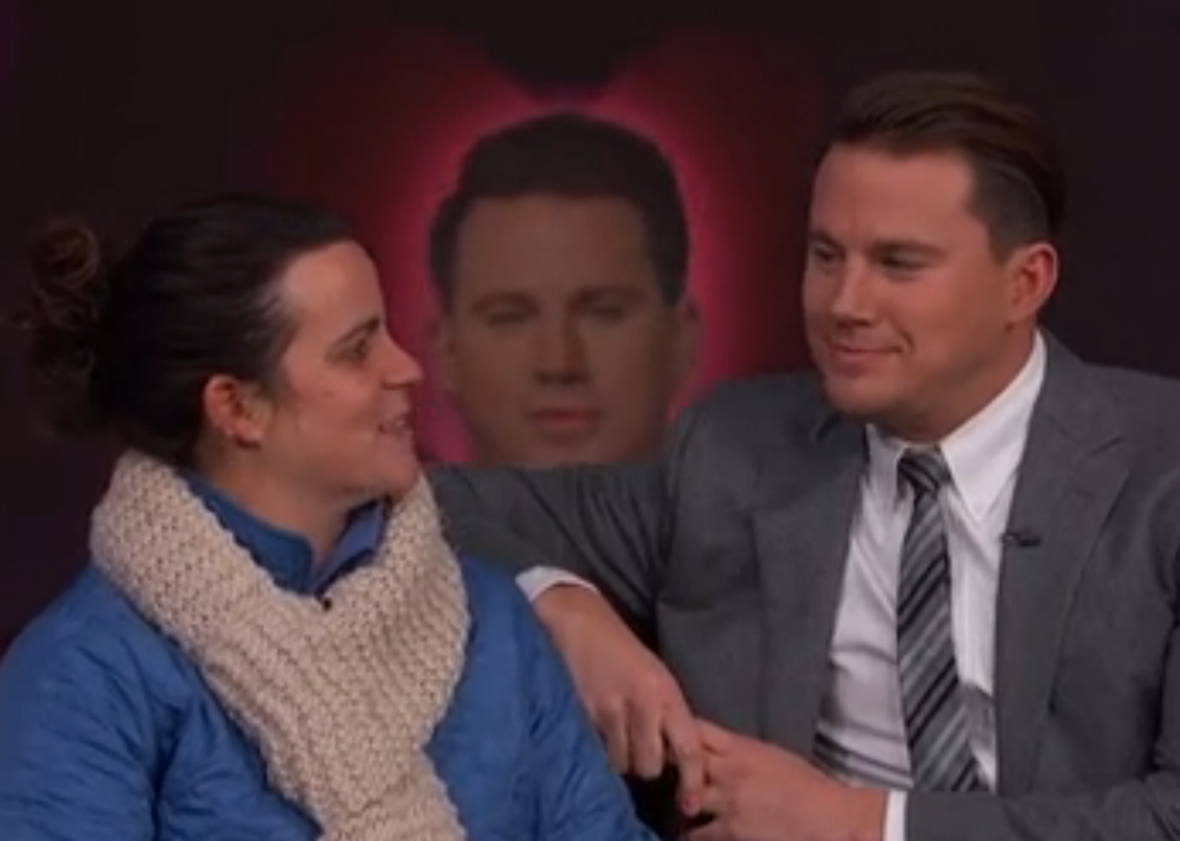 It's a modern fairy tale: Jennifer was just walking home, minding her own business, when suddenly she got whisked onto a TV set and romanced by Channing Tatum. On Jimmy Kimmel Live, Tatum whispered sweet nothings in Jennifer's ear (e.g., "Sup, babe?") and fed her Valentine's Day candy.
Oh, and then he danced for her for a second, leaving Jennifer breathless and probably kind of stressed. Props to Guillermo, who was responsible for selecting the random woman on the street; in choosing Jennifer—who burst into girlish, bewildered giggles but was still pretty cool about everything, considering—he found the perfect stand-in for us all.