"Hamiltines" Are the Perfect Valentine's Day Gift for the Hamilton Fan in Your Life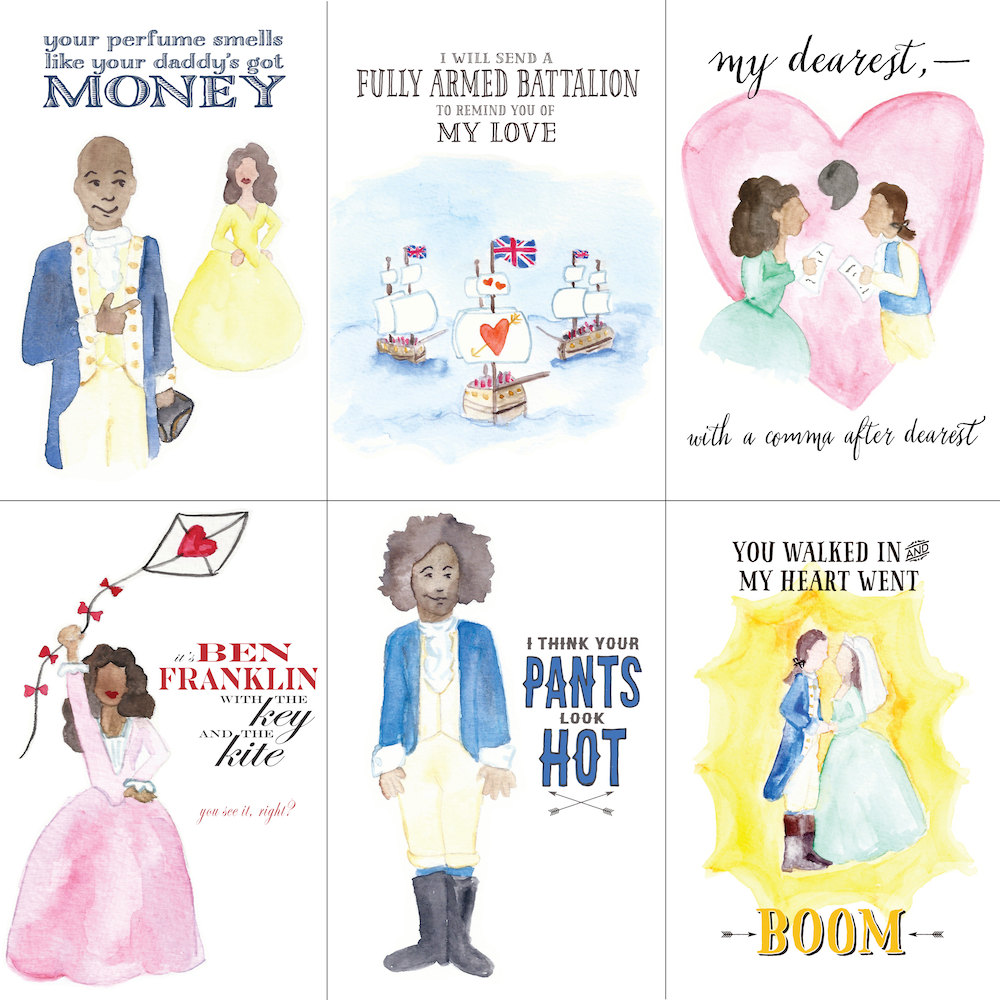 If you've been searching for a way to express your love for the Hamilton fan in your life, look no further. Food writer and artist Casey Barber is selling sets of six digitally printed watercolor postcards featuring some of the most romantic (and pseudo-romantic) lyrics from Lin-Manuel Miranda's smash hip-hop musical. Barber has captured the playful spirit of the libretto by mixing sincere declarations of love with jokey ones. For instance, in the show, Alexander Hamilton's assertion that Hercules Mulligan's "pants look hot" is meant as a gesture of friendship to the tailor's apprentice, not a come-on (although it obviously works both ways). However, even the most backhanded sweet-talking—like King George's ominous promise to the American colonies to "send a fully armed battalion to remind you of my love"—seems affectionate when paired with Barber's fanciful illustrations.
Each set of six postcards costs $20 on Etsy, and Barber says she's working on individual greeting cards to add to the Hamilton-themed collection.