Watch Donald Trump, Donald Trump, and Donald Trump Open SNL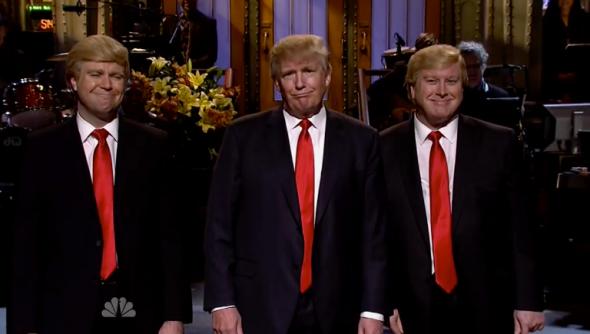 Donald Trump last hosted SNL in the April of 2004. In the 11 years since, he's had a few Apprentice seasons and one presidential campaign to hone his natural gift for monologue, and the results were on full display Saturday when he returned for his second go-round at 30 Rock.
The presidential frontrunner opened the show with his usual blend of bombast and self-deprecation, until he was joined by a few surprise guests—namely, two other Donald Trumps. Things get confusing from there.