David Attenborough Turned Adele's "Hello" Into a Nature Documentary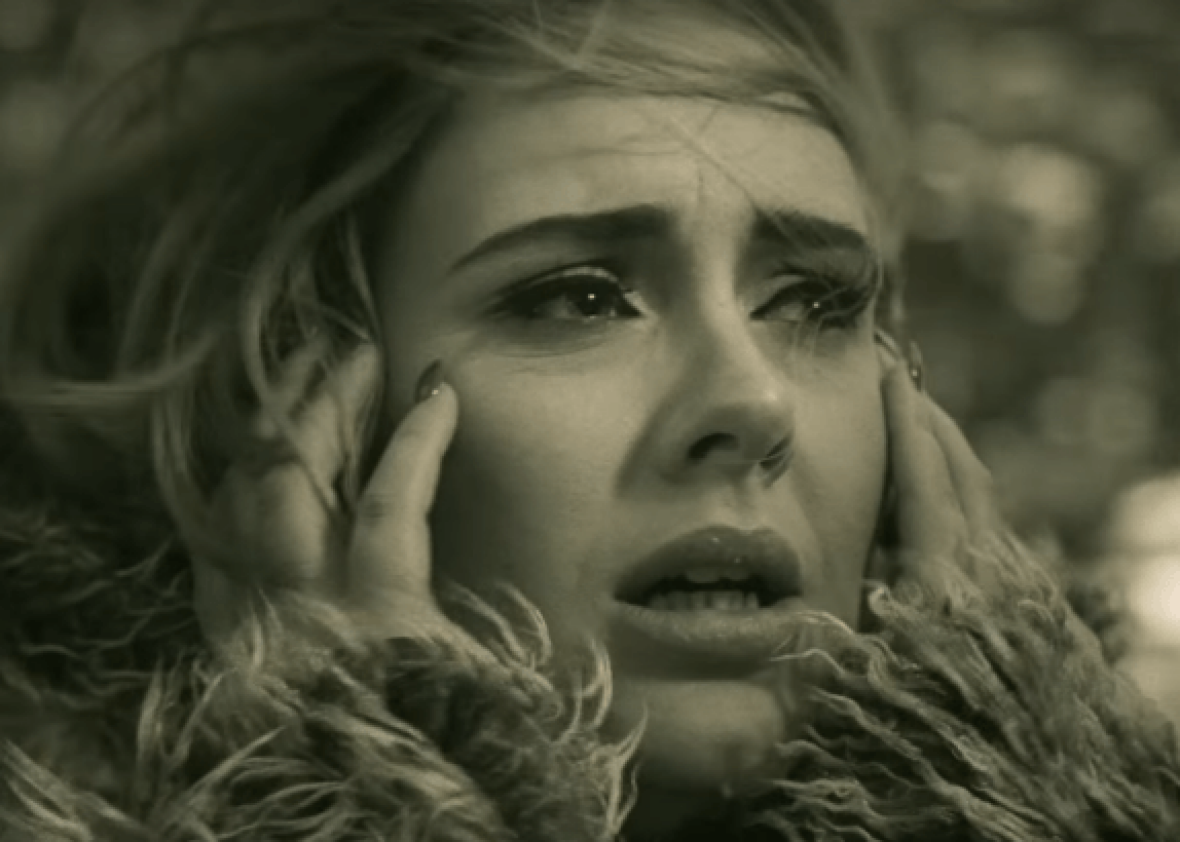 Adele's melancholy, sepia-toned video for "Hello" just beat out Taylor Swift's "Bad Blood" for most views in a single day (27.7 million), but just because it's a record holder doesn't mean there isn't room for improvement. BBC Radio 1 watched "Hello" and saw a bit of untapped potential, so they invited Sir David Attenborough to narrate the video's first silent minute and 30 seconds. Although at first Attenborough worried that Adele will be "cross" with him for interfering, he agreed.
The result is a charming snippet in which Attenborough, famous for his narration on various BBC nature documentaries, observes the "pop star in the wild" and comments on her actions. "The year is 2015," he begins. "The world appears to have a green tint to it." The best part comes when Attenborough narrates the drama of her flip phone: "She, like all pop stars, needs to hunt to survive. But there's a problem. The signal is poor, and she hasn't upgraded her handset since 1999. Hashtag flip phone." Wait—did Adele just get burned by David Attenborough?