In the Bloody Trailer for Triple 9, Woody Harrelson Is a Disillusioned Cop Again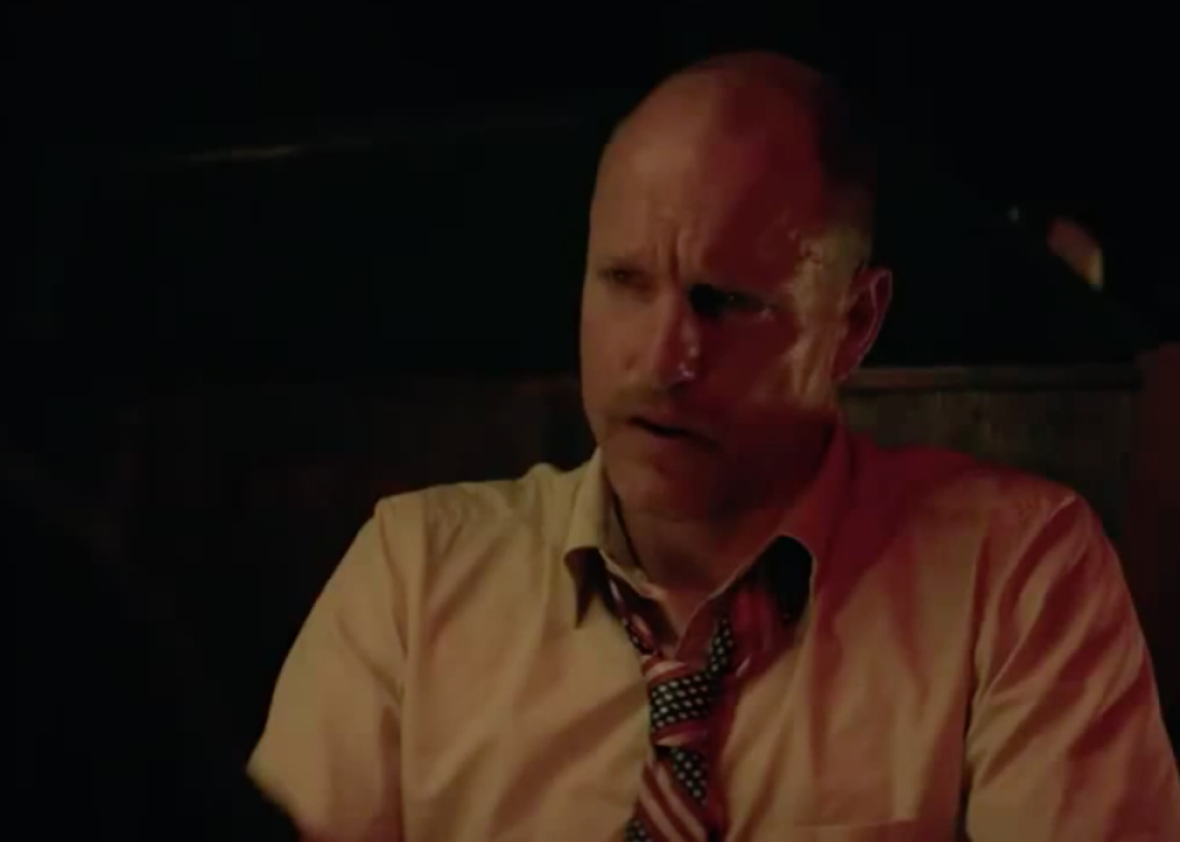 Dirty cops and criminals duke it out in the pulse-quickening first trailer for Triple 9, directed by John Hillcoat (Lawless), and populated by numerous stars, including Woody Harrelson, Casey Affleck, Kate Winslet, Chiwetel Ejiofor, Norman Reedus, Aaron Paul, and Anthony Mackie, and Gal Gadot. The movie, a grim, violent cop-ganster thriller set in modern-day Atlanta, features a bank heist gone awry.
There are also men in masks, severed heads lined up on the hood of a car, and a creepy, syncopated recitation of "This Little Piggy." The movie hits theaters Feb. 19.