The Roots' "Black Simon & Garfunkel" Teamed Up With Actual Garfunkel to Cover "Can't Feel My Face"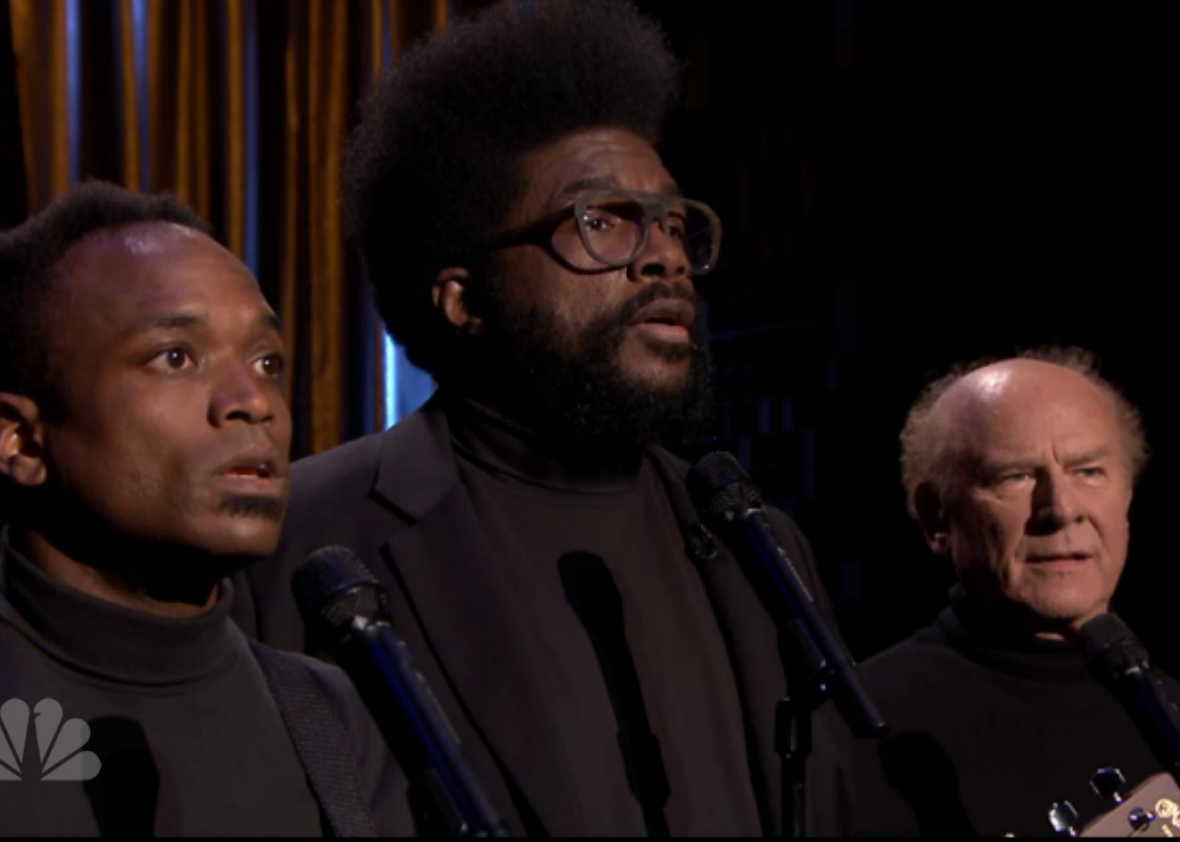 One of the greatest creations of Jimmy Fallon's Tonight Show is surely Black Simon & Garfunkel, as impersonated by the Roots' Questlove and "Captain" Kirk Douglas. Over the years, they've covered Lorde, Daft Punk, and Macklemore, all with perfectly dazed expressions and whisper-soft voices.

But Wednesday's rendition of the Weeknd's "Can't Feel My Face" was a particular highlight. And there was another surprise—Art Garfunkel, the actual Garfunkel, joined to drop in some minor harmonies of his own—along with some melodic la-la-la-ing to round out the song's end.