The Angry Birds Movie Trailer Someone Might've Wanted Five Years Ago Finally Arrived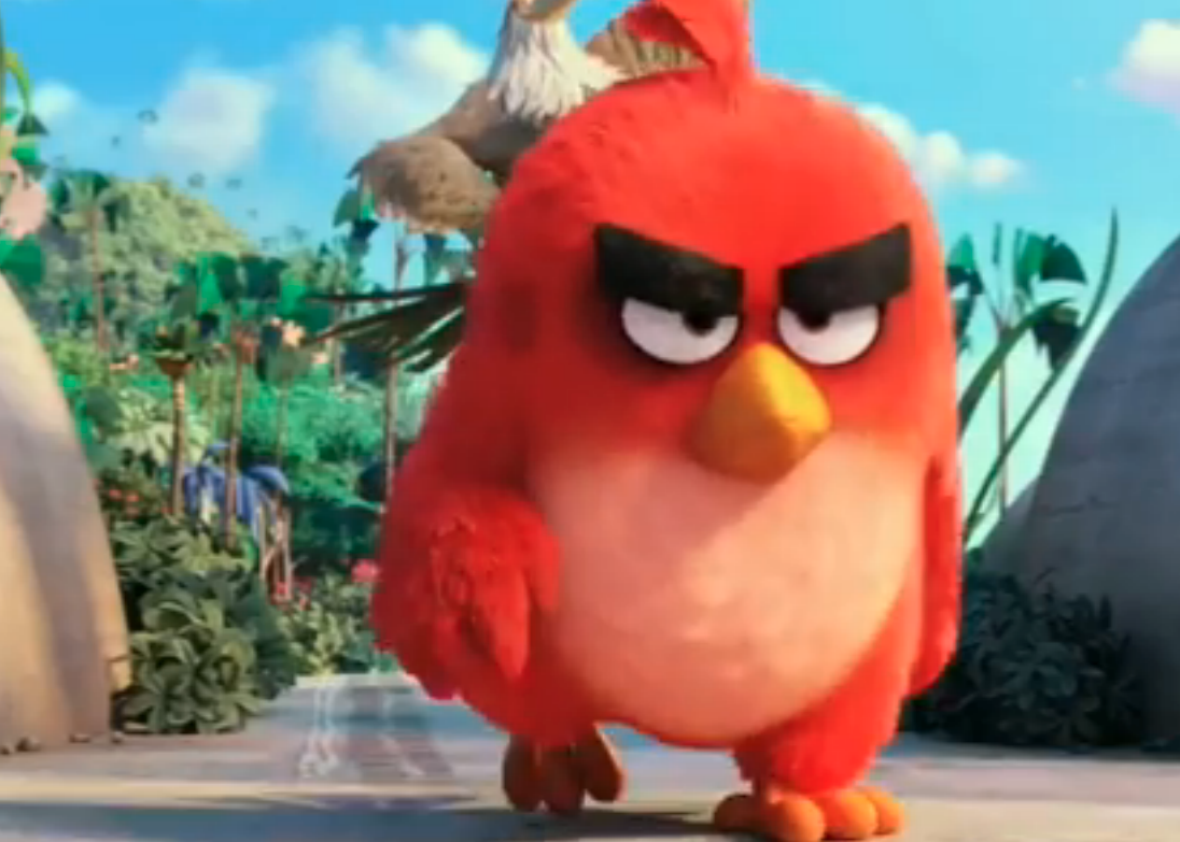 Let's take a trip down memory lane to a simpler time: Justin Bieber had a bowl cut and an innocent persona; people still actively complained about leggings worn as pants; and Angry Birds became the first smartphone game to achieve global domination. That was, of course, 2010. You can tell from looking at a recent picture of Justin Bieber just how much things have changed since then. We've moved on to new games—Temple Run, Candy Crush, Flappy Bird, and whatever else people are tapping at on their phones these days. But apparently no one told the makers of the Angry Birds movie, who just released a confident, rage-filled trailer.
The trailer introduces a motley crew of tantrum-throwing birds, voiced by the likes of Jason Sudeikis, Josh Gad, and Danny McBride. It's unclear what exact narrative the movie will give these avian characters, who are based on variously effective bits of slingshot fodder, but the plot apparently involves anger-management classes and a potentially villainous pig named Leonard. However, a question posed in a snippet from the famous Carpenters song goes unanswered: "Why do birds suddenly appear?" Why, indeed.