Paolo Sorrentino's Follow-Up to The Great Beauty Looks Gorgeous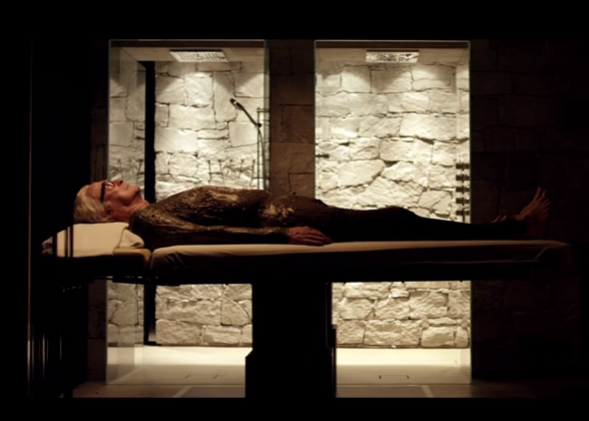 Paolo Sorrentino's Oscar-winning The Great Beauty was a lush homage to Fellini, managing to be both a love letter to a bygone Rome and a fully contemporary piece of cinema. To follow it, the Italian director gives us Youth (previously known as The Early Years), which features Michael Caine as a retired conductor, looking a lot like The Great Beauty's Jep or 8½'s Guido in his slicked-back hair and dark-rimmed glasses. It also stars Rachel Weisz, Harvey Keitel, and Paul Dano. The first teaser for the film, which will debut at Cannes next month, makes it look like another striking meditation on art and mortality.
Youth follows two old friends, played by Caine and Keitel, as they consider the end of their artistic careers during a stay in the Alps. The setting makes for a much cooler palate than The Great Beauty, but its imagery promises another powerful, enigmatic Sorrentino opus. The trailer also has stark sound editing that heightens each shot and complements the tone poem we hear throughout. If Sorrentino's last film was visually lush, Youth seems like it might offer a similar abundance for the ears.
Though Youth looks Italian through and through, it will undoubtedly change the tone to have a Sorrentino film in English—something the director hasn't done since the 2011's This Must Be The Place. And, like the weighty, puzzling images here, it will likely leave much up to interpretation. "You were right," Caine intones at the end of the teaser. "Music is all I understand."