Chewbacca Takes Louis C.K's Place in the Very Funny Chewie Title Sequence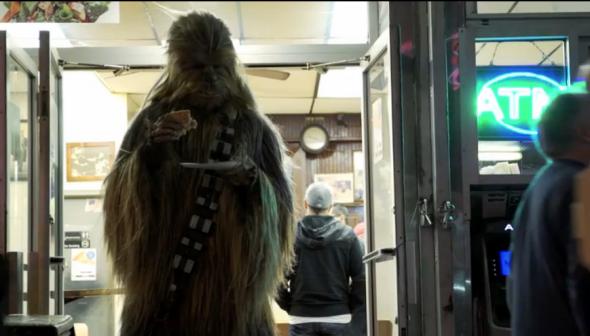 Louie comes back to television on Thursday, and one of the new season's many small pleasures is the return of the show's old title sequence, in which C.K. emerges from the subway, grabs a slice, and bumbles down into the Comedy Cellar.
The folks at Nerdist have cannily remade that sequence with none other than Chewbacca. As you can imagine, the hirsute sidekick's stand-up isn't quite up to par, but "Chewie, Chewie, Chewie, Chew-aaaaay" will probably be in your head for the next week.