Kawehi Shares the Voices in Her Disembodied Heads for the "Anthem" Music Video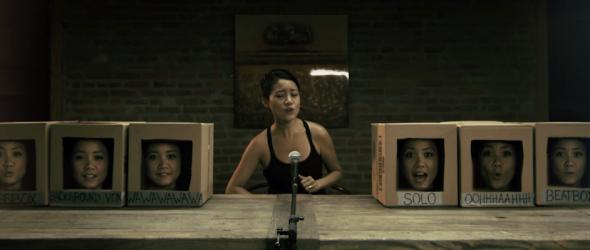 Kawehi is a relative unknown who just made one of the best music videos of the summer. The video is for "Anthem," and it features the Kansas-based artist singing at a bare table, removing her head at the end of each vocal track, and placing her disembodied cranium in a box where it continues its looped contribution to the song.
Beatboxing has never been a more apt term—by the song's end there are six boxes in all, and most have heads laying down beats in them. It's a creative concept, and the song itself helps redeem the gimmick: "Anthem" is a soothing, almost angelic track, with some intricate vocal layering and a catchy melody. The cut is off Kawehi's latest release, Robot Heart.