Hear Lauryn Hill's Painfully Prescient Song for Ferguson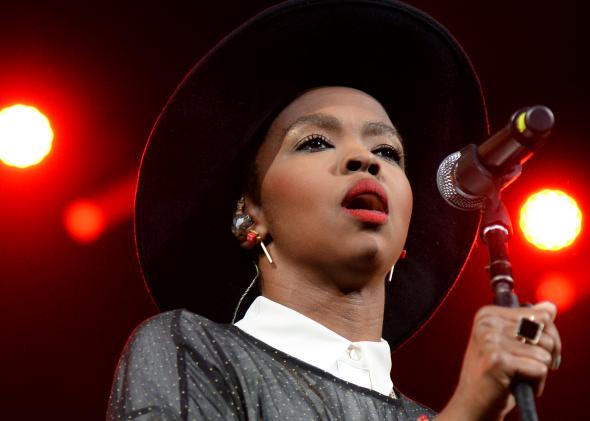 The unrest in Ferguson, Missouri, that has followed the shooting death of Michael Brown is now well into its second week, with seemingly no end in sight, and several prominent figures in hip-hop are beginning to speak up (after BuzzFeed criticized those in the genre for not doing enough). Last weekend, J. Cole visited Ferguson after releasing a powerful tribute song to Brown, "Be Free." Run the Jewels' Killer Mike offered some insight on the situation in an op-ed for Billboard and in an interview on CNN. T.I., too, released a sobering new song about violence in America. Now, rap icon Lauryn Hill has lent her voice to the mix by releasing a "sketch" recording of a song called "Black Rage."
It's a song she's been performing since at least 2012, but there was no official, publicly available recording of it until last night, when Hill tweeted an acoustic version of the song she says she recorded in her living room (it's unclear when). The song flips the script on Rodgers and Hammerstein's "My Favorite Things," altering the hook's famous lyrics to create a dark commentary on racial injustice: "When the dogs bite/ When the beatings/ When I'm feeling sad/ I simply remember all these kinds of things and then I don't fear so bad!" she sings. The track recalls the raw vocal performances of Hill's MTV Unplugged No. 2.0, her voice audibly cracking as she delivers the kind of political message she's offered throughout her career. But at this moment, it feels particularly, and painfully, prescient.
Advertisement

TODAY IN SLATE
Politics
The Democrats' War at Home
How can the president's party defend itself from the president's foreign policy blunders?