Sufjan Stevens Does a Great, Quirky Cover of Arthur Russell's "A Little Lost"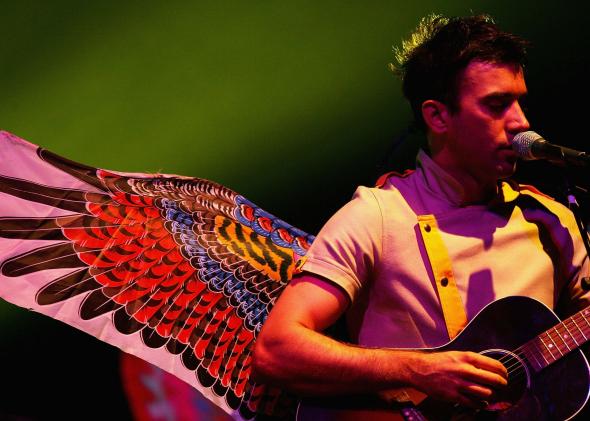 Sufjan Stevens has eclectic tastes, so his musical choices—whether it's making a Christmas album or singing the national anthem—are always surprising. His latest venture is no different: Stevens today released a glitchy, intricate rendition of Arthur Russell's "A Little Lost."
The cover is off the Red Hot Organization's forthcoming Russell tribute album, Master Mix: Red Hot + Arthur Russell, which will include contributions from the likes of Robyn, Hot Chip, and Devendra Banhart. Stevens' version of "A Little Lost" sounds much like his work on Age of Adz, with lots of layered vocals and electronic influences. It's not better than the original—Russell's vulnerable, acoustic performance is hard to beat—but it's a fun and satisfying reimagining of the track.
Advertisement

TODAY IN SLATE
Politics
Blacks Don't Have a Corporal Punishment Problem
Americans do. But when blacks exhibit the same behaviors as others, it becomes part of a greater black pathology.
Lifetime Didn't Think the Steubenville Rape Case Was Dramatic Enough
So they added a little self-immolation.